Diversity & Inclusion
Equality, Diversity & Inclusion are at the heart of what we do at BMet. We are passionate about offering inclusive working and learning environments where everyone is treated with dignity and respect and is able to participate, progress and thrive at, and beyond, college.
Equality is about ensuring everyone has equal access to employment, education, facilities and services. It's also about ensuring everyone has the same chance to succeed, whilst recognising that everyone has different needs.  Read more about Equality Monitoring.
Diversity is about our differences; differences in background, experiences, interests, ethnicity, gender, sexual orientation, religion, belief, age, and ability. It is about recognising, accepting, respecting and celebrating all those differences that make us unique as well as strengthening our relationships with each other.
Inclusion is about everyone being there and being a part of it! It's about being valued for who you are. BMet is committed to creating a positive and accessible environment where everyone can access and enjoy what the college has to offer.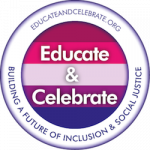 We are excited to release our new Diversity and Inclusion (D&I) four year strategy which continues our work to drive an inclusive culture at BMet. Our focus for 2020-2024 is to strengthen our diversity and improve inclusion and belonging across our college and local communities.
Further information can be found below.  Alternatively, should you wish to find out more or to discuss further, please contact our BMet's Diversity & Inclusion Manager on 0121 227 2701 or at hr@bmet.ac.uk.  
Click here to view all college policies and procedures and our earlier Diversity and Inclusion reports.
Alternative formats are available on request.