Sutton Coldfield College
Jaime
Acting & Musical Theatre
Progression: Actor (Productions include "Motown The Musical" in the West End)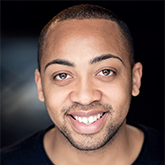 "It was like a supportive community!"
"It was great, I learned so much. Everyone was nice – it was like a community because everyone was so supportive of each other.
"The teachers were very helpful in all areas – in the creative side of things, the practical side and the written side as well. I think everything was very well organised and well looked after. I really enjoyed my time at Sutton Coldfield College."
---
Farah
Access to Science
Progression: University of Nottingham to study Master's in Dietetics and Nutrition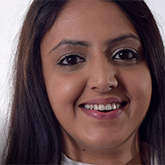 "It feels like one big family!"
"Sutton Coldfield College was a great environment and I really enjoyed it. It was challenging to begin with, but there was an excellent foundation of support – making it much easier as time went on.
"Everyone including the security team, the reception staff, library staff and the teachers are just so pleasant. It feels like one big family instead of a student and tutor environment."
---
Helen
AA3 Accounts Assistant Apprenticeship
Progression: Finance Assistant at Community Academies Trust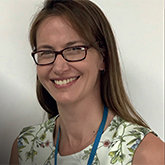 "I overcame challenges with the support I needed!"
"It was a good challenge for me working full time, studying and looking after three children. Luckily during the apprenticeship, I had the support I needed to be able to do that.
"The staff and students at Sutton Coldfield College are great. Getting to the end of a mammoth task at the end of my portfolio was definitely rewarding and a highlight of my apprenticeship!"
---
Dominic
Performing Arts
Progression: Actor (including performing at The Birmingham Rep, the West End & a featured lead role in BBC drama, Doctors.)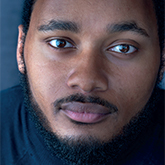 "Sutton Coldfield College helped my pursuit of finding ways to perfect my craft!"
"I've always known that I wanted to be an actor and my time at Sutton Coldfield College helped me to further pursue my dreams. I was able to learn different perspectives, which helped mould me as a performer.
"Being a student here was so much fun and so helpful in my pursuit of finding ways to perfect my craft. It also gave me confidence with people."
---
Nikki
NVQ Level 4 in Health & Social Care & maths and English Functional Skills Level 1
Progression: maths and English GCSE & on track to completing an Access to HE degree.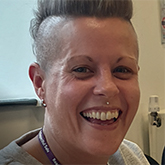 "If you want it, you can achieve it!"
"I have enjoyed all parts of my time at Sutton Coldfield College. I especially enjoyed doing my English presentation on paramedics. The support I have received has been impeccable.
"My advice to other students is simple, if you want it, you can achieve it! Have fun but stay focused and if you put in the hard work and commitment, you can be anything you want to be. Also, you're never too old!"