Matthew Boulton College
Anisha
Level 3 Business Studies
Progression: Business and Professional Career College apprentice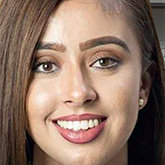 My apprenticeship will open doors!
"Everything you're taught is linked to different job roles and the career paths you can follow. The talks you have from different companies and people working in marketing, HR, finance and business inspire you!
"My apprenticeship is a good opportunity for me. It will open doors and is a route towards me working in a banking environment."
---
Farzeen
Level 1 BTEC Science, Extended Diploma & Science Award recipient
Progression: Podiatry (BSc Hons) Degree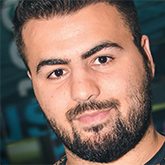 "I've grown up here!"
"My journey has been a really good and rewarding experience. I really feel like I have grown up here, as being at Matthew Boulton College has helped me shape myself as an adult.
"Although it's gotten harder every year, I've been able to face adversity, adapt to deadlines and workloads."
---
Jack
UAL Level 3 Extended Diploma in Fashion
Progression: Fashion and clothing student at Birmingham City University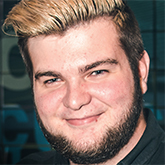 "I've spent the best two years of my life here!"
"My two years studying fashion at Mathew Boulton College, have been the best years of my life. I've learned new skills from my friends and tutors, which will stay with me as I go on into the future.
"BMet has prepared me for different things from university level coursework, to meeting new people, which has contributed to making me a more experimental and confident person."
---
Ubaid
Level 3 Chartered Institute of Legal Executives (CILEx) Course & Apprentice of the Year
Progression: Moving on to Level 6 to qualify as a Chartered Legal Executive Lawyer
"The university route is not for everyone!"
"The apprentice route really suits my career aspirations. I don't think university is for everyone.
"The fact there are different apprenticeships programmes available, is very helpful for those individuals that like the idea of combining both academic and practical skills."
---
Holly
Business Admin Apprenticeship
Progression: Full Time employee at Gowling WLG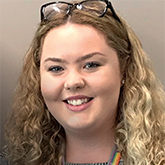 "I've learned a lot about office life!"
"It's been good and exciting. I've learned a lot of new things. I feel that coming into a working background, meeting loads of new people and making friends has been very good.
"Being here has taught me a lot about the basics of office life and my college tutors have supported me throughout the apprenticeship."