National Results Days spark duo celebrations for BMet A Level and Vocational Course Students
Double celebrations are in abundance today for BMet A Level and vocational students, who have achieved exemplary levels of personal success in this year's annual results days.
Thousands of hardworking and talented students across BMet's trio of James Watt, Matthew Boulton and Sutton Coldfield Colleges, have been achieved results which will get them one step further to reaching their goals and chosen careers.
Here is what some of BMet's students who came into college today to get their results had to say:
Thomas:
"I got an A, B and C in Maths, Psychology and Biology A Levels. I am pleased as my grades are enough to get me into Keele University, which is my uni of choice. I will now be able to study Astro Physics and Maths, which will lead me to a career that I feel I am passionate about.
"I worked hard during my studies at Sutton College A Level Centre, so I am pleased that it all paid off!"
Laiba:
"I am happy that I obtained a merit for my Level 3 Diploma in Business, as it is making me feel excited about my future.
"I feel so emotional and ecstatic. I am planning to do a level 4 apprenticeship in finance or marketing and have ambitions to work within the finance industry. However, I also realise that with my results, I could also pursue other options."
Sunny:
"I achieved merits in my Sports and Exercise Science Extended Diploma course, which will definitely help me to reach my career goals. I enjoyed the course and like the fact that it was mostly assessment based, which suits me more than being exam based.
"I originally wanted to go to university but now I am exploring my options and am considering doing an apprenticeship."
Bethany:
"For my A Levels, I achieved an A in Art, a B in Biology and a C in Maths.
"I am ok with my results, as they are good enough to get me into Coventry University, where I can further embark on a career within Computer Science."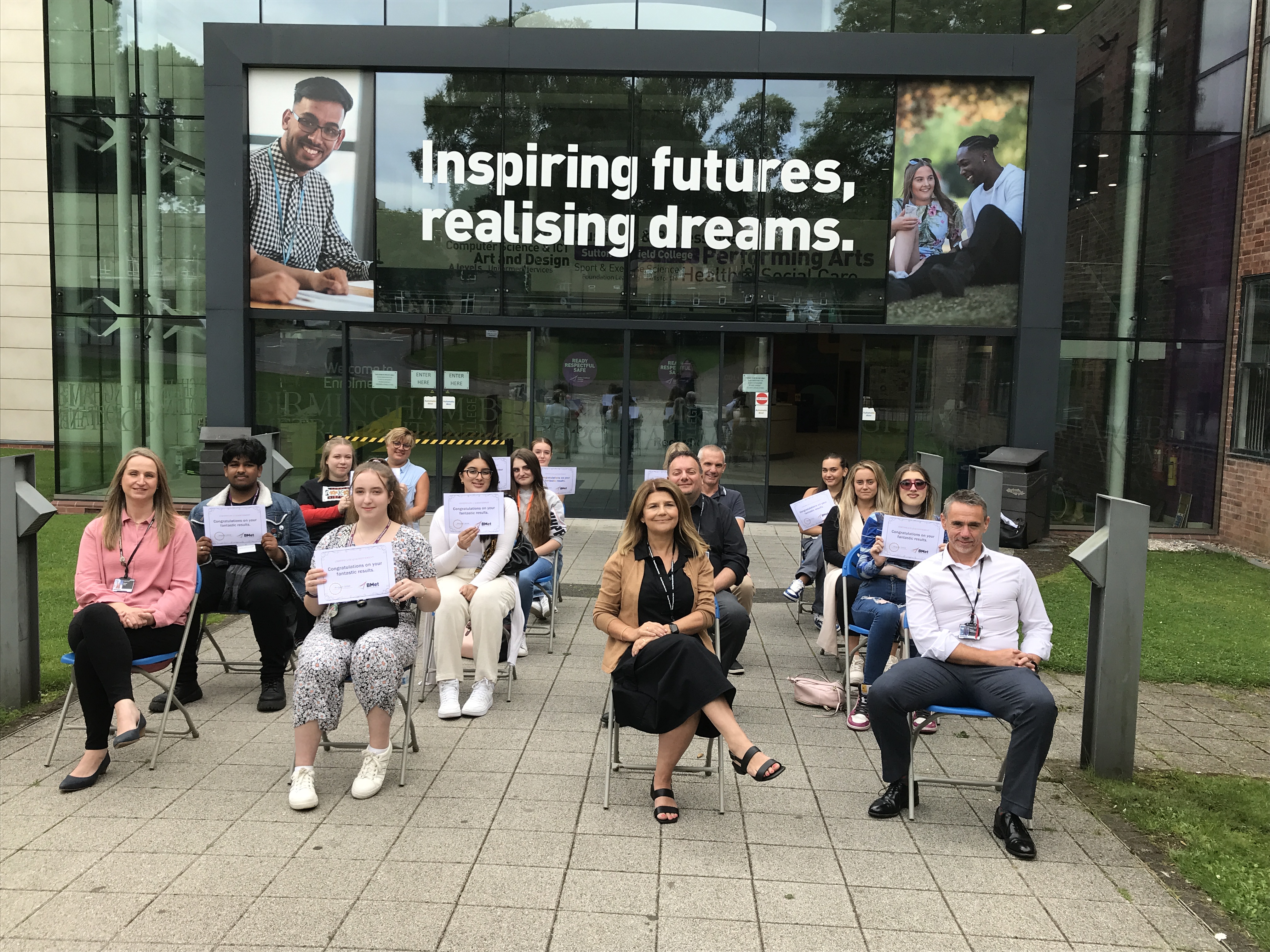 Speaking of BMet's A Level and Level 3 Vocational Results Day success, Anna Jackson, Deputy Principal at BMet said:
"As in previous years, we are very pleased with the achievements of our students, whose hard work, talents and determination have certainly paid off. We are especially pleased to see our students' studying arts and humanities and STEM related courses excel with top level grades.
"A Level and Vocational Results days are a special date in the college calendar for both students and staff and it was an absolute pleasure to be able to celebrate collectively.
"At BMet, we pride ourselves on preparing students for higher education and for the world of work and we are excited to see what their bright futures hold – whether it be them gaining a place at university, getting a step closer to their chosen careers or achieving their personal goals."
To find out more about the all of courses at BMet please visit our website at www.bmet.ac.uk and to enrol on courses this September, please visit: https://www.bmet.ac.uk/open-events-enrolment/summer-enrolment/