Beatfreeks and BMet Youth Report
Young People in the West Midlands
In collaboration with Beatfreeks, we have produced a report on how Covid-19 has impacted and altered the way young people in our region view careers, work, and money.
This report looks at the longer-term impact covid-19 has had:
on a generation who already faced perhaps greater career difficulties in the region;
on communities which were severely affected by the death of George Floyd and the ongoing campaigns which have followed;
on young people for whom home ownership, aspiration, saving and finances are real, tangible and everyday concerns.
You can click here to read the report in full.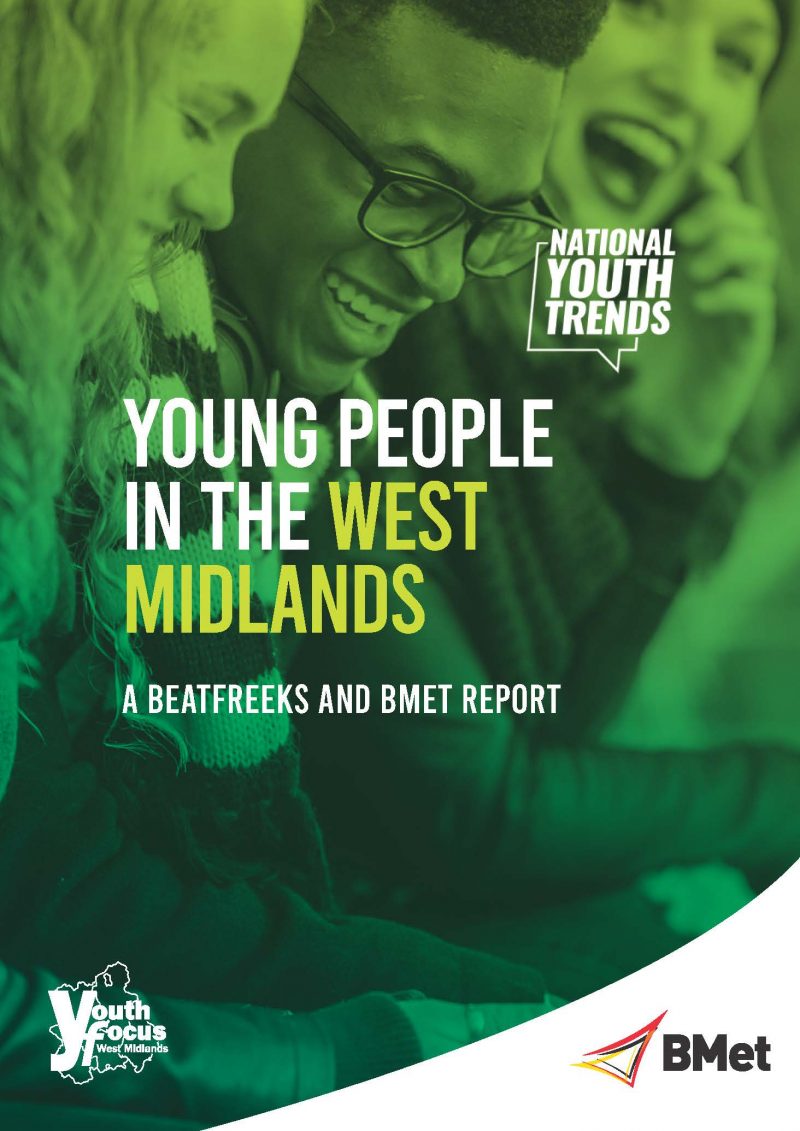 This new report is a follow up to Beatfreeks 2020, Dig the Data report about young people in the region and the impact of the pandemic. Click here to read more on the 2020 report.