A-list stars help to teach students during the lockdown
A James Watt College lecturer has pulled it out of the bag to keep students learning during the lockdown – with the help of some celebrity friends.
Media lecturer and music producer Paul Morrell, who had the smash number one hit, with the remix of Sweet but Psycho in 2019, has been able to ask his A list friends to support on a series of podcasts for students.
The masterclasses feature the likes of pop royalty Kimberly Wyatt from the Pussycat Dolls and multi-platinum selling best British female artist at the Brits in 2001, Sonique.
The photographer and illustrator Max Ellis, creator of campaigns for top fashion label Hugo Boss, and voice over artist/vocalist for the seven times Oscar winning movie Gravity, Katherine Ellis, have also taken part in the podcasts.
Each of the masterclasses gives a rare insight into the media/creative arts industries with each of the guests telling their own personal stories. As well as giving advice and guidance on a career in the media industry.
In creating the series Paul said: "I wanted to do something a little bit different for our students to help them remain focused on the end game and to give them a real insight into the professional media and music industry – and what better way than from people who have sustained successful careers.
"I also wanted to engage the students with some of the high-profile media / industry people that I am friends with to make it a bit more exciting than just sending out lessons via powerpoint, and so far, it has worked really well."
"The response I've had from students has been phenomenal and has really helped them to remain focused and to work hard in what are challenging times for them."
Enjoy the series of podcasts here: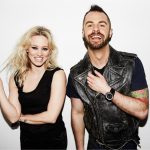 Kimberly Wyatt – member of Grammy Award Winning US band Pussycat Dolls, on Dance in Music Videos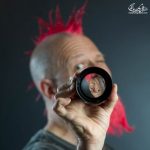 Max Ellis – Photographer & Illustrator, Creator of Campaigns for Hugo Boss / The Guardian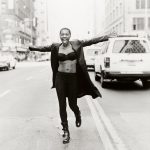 Sonique – Multi-Platinum selling Best British Female 2001 BRIT Awards, on music video production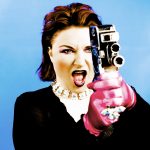 Katherine Ellis – voice over artist / vocalist for 7 x Oscar winning Hollywood movie Gravity
When Paul's not absorbed in music, he teaches a media course that he says is 'fun' and gives students access to some of the best resources in the city. This includes mac suites, state-of-the-art cameras, along with programming and editing software which is used to help students venture into the worlds of journalism, photography, directing, broadcasting and graphic design.
Applications for September 2020 are open – click here to study a media course at BMet.