National Training Provider, Remit partners with BMet for launch of 'The 250'
Remit Training are on a mission to create 250 opportunities for local people and businesses in the region
IT & Digital skills will be essential for futureproofing growth and employment in Sutton Coldfield and Birmingham
Talent and jobs in the creative and digital industries don't need to be limited to major cities
Remit Training is excited to announce the launch of 'The 250', a national initiative focused on increasing opportunities in the creative, IT and digital industries for individuals and employers.  As futures hang in the balance, the embracing and advancing of digital skills and job creation at local and regional levels will be critical in futureproofing economic growth and recovery.  There is a raft of Government funding available regardless of an organisation's size and Remit have partnered with BMet to champion the launch of this digital transformation mission.  By December 31st 2022, 250 new digital apprenticeship roles will be created within local businesses either through new jobs, supporting local employment, or as an upskilling opportunity to an existing employee, making the region's employer network more resilient, relevant, and digitally competitive.
Suzie Branch-Haddow, Vice Principal External Development at BMet said:
"We are so pleased to be part of this initiative – as it will bring fresh opportunities and benefits to a wide range of people as well as driving economic growth.
Through our relationships with employers, we recognised that the digital and creative sector needs a more effective way of upskilling employees and recruiting apprentices who are going to quickly be productive and build rewarding careers!
In response to that, we've worked closely with Remit Training to create this fantastic campaign that is set to make such a positive difference."
Apprenticeships are recognised as one of the most effective pathways for businesses looking at new and innovative ways of developing the skills of the existing workforce as well as finding new talent. For learners, an Apprenticeship provides a structured yet engaging training environment where you can 'earn while you learn'. For employers, they increase productivity, bridge digital skills and innovation gaps and are incredibly cost effective. The true scale of the economic fallout is becoming apparent, yet businesses in IT & Digital technologies are thriving and those businesses that are embracing digital skills are finding new ways to expand market opportunities as they plan for sustainable recovery and build a platform for future success.
Dependent on business size, an Apprenticeship can be 100% government funded for 16-18-year-old learners and 95% funded for learners aged 19+. In addition, as part of the #PlanForJobs, the government have recognised the importance of ensuring the talent of tomorrow are nurtured and developed, giving them the opportunity to shine, and businesses the opportunity to grow.  For a limited time until 30th September 2021, a business can also claim additional bonus grants of £4,000 for each new 16-18-year-old apprentice they recruit, £3,000 for each new 19 +year-old apprentice. Young people have been hit hardest by the fallout of Covid-19, so by enrolling on an apprenticeship they can build valuable career skills and help secure permanent roles.
There is a wealth of talent in the suburbs, drawn to the major cities for jobs but keen to add value locally and businesses wanting to transform digitally but unsure how, 'The 250' is designed to identify those opportunities and make Sutton businesses stronger. 5 apprenticeships will change 5 lives; 250 will change a community.
Remit uses the latest technologies and techniques to deliver engaging and innovative training programmes to some of the world's most recognisable brands and businesses across the UK.
"We are excited to be launching 'The 250' with BMet to support learners and businesses within Sutton Coldfield", said Sue Pittock, CEO, Remit Training. "With IT and Digital roles being at the forefront of economic recovery, this project will support Sutton Coldfield businesses to add the skills and talent required to succeed, and there is no better way to do this than through apprenticeships".
Working hand in hand with BMet College, 'The 250' is a great opportunity to drive growth in the local and wider economy.  I cannot think of a better way to support both Employers and Learners to help them fulfil their maximum potential and to achieve their desired outcomes."
Lisa Khosla, Business Development, Remit.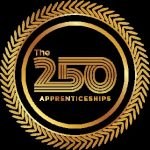 To find out more about 'The 250', available funding and grants or Apprenticeships in more detail, you can contact Lisa directly by phone on 07966 919977, email lisa.khosla@remit.co.uk or via the Remit website.