Influential Legal Giant Grace Ononiwu CBE joined BMet's Race Equali- Tea and Talks
BMet students and staff were inspired by influential leading legal expert, Grace Ononiwu CBE, at a special event held as part of the college's "Race Equali-Tea and Talks" this week.
Launched last academic year, the tea and talks have proven to be very effective in exploring issues relating to equality, diversity, and inclusion.
The college is committed to continuing with the impactful conversations across campuses this academic year.
"The afternoon with Grace Ononiwu CBE" event took place at BMet's Sutton Coldfield College and followed a range of activities in support Black History Month throughout October.
Among other accolades, Grace is the first Afro-Caribbean person to hold the post of Chief Crown Prosecutor in the history of the Crown Prosecution Service (CPS). She is also the first woman to hold the position in Northamptonshire County, the East of England and the West Midlands.
As well as speaking about her career journey from the very start to her current high-profile role as Director of Legal Services at the Crown Prosecution Service and providing advice and encouragement, Grace was the subject of a Q and A with students and staff.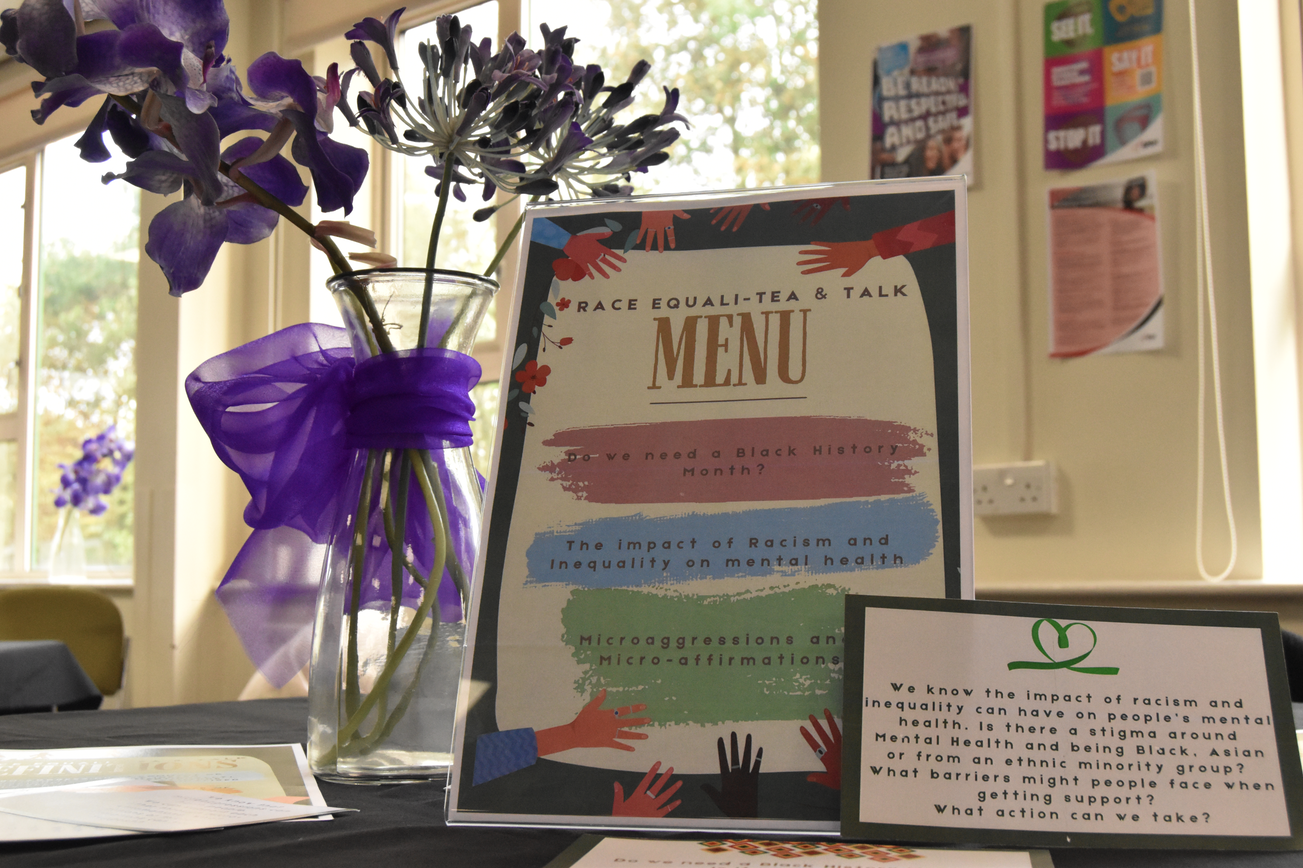 Speaking of the event, Grace Ononiwu CBE, Director of Legal Services said: "It was so great to come back to the college and to be part of such an inspiring and forward-thinking occasion!
"I was really pleased to be able to spend quality time with the students, sharing my journey and lessons learnt, which appeared to resonate with students and staff alike.
"It was an event that certainly highlighted celebration and reflection. My message was that despite inequalities and challenges that inevitably exist, we have the power to overcome them with self-belief."
Grace was also joined by BMet Principal, Pat Carvalho, to lead the Race Equali-Tea and Talk discussions, centred around how "the BMet community" can implement actions that will:
Help us to understand each other more and ways we can celebrate our ethnic, religious, cultural, and social differences
Raise staff and student confidence in reporting and addressing racist comments and incidents.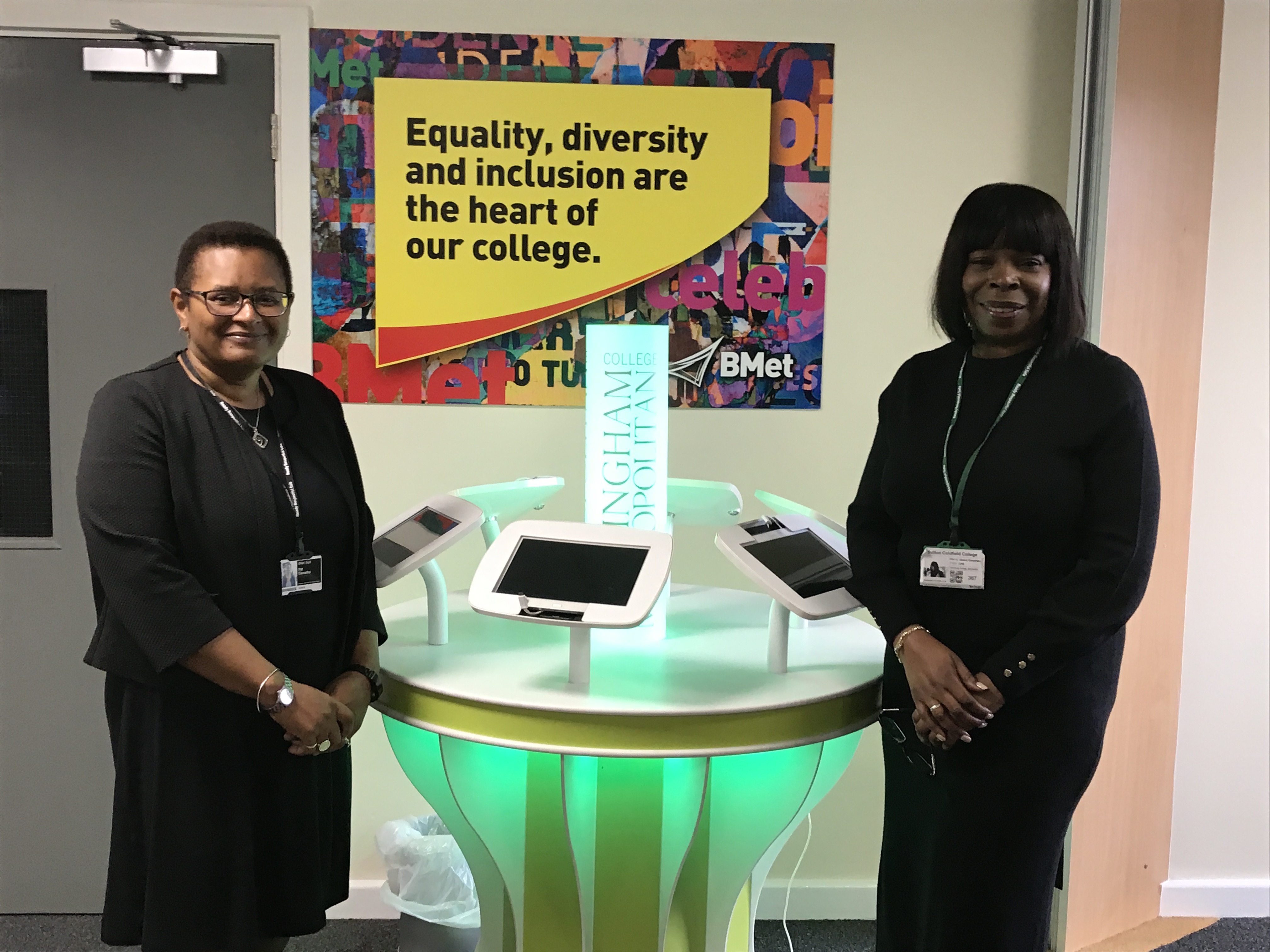 Pat Carvalho said: "It is such a privilege and honour for our staff and students to have the opportunity to be in the company of such a huge role model within the legal profession and within the BAME community.
"Our Race Equali-Tea and Talks are now a permanent fixture in BMet's calendar, and by having Grace involved, we have certainly gained significant engagement and interest in the increasingly popular sessions.
"We have all very much been looking forward to Grace being a part of our activities, which brought a new dimension!"
Students from a range of courses across BMet attended the event face to face and via Microsoft TEAMS, along with members of staff.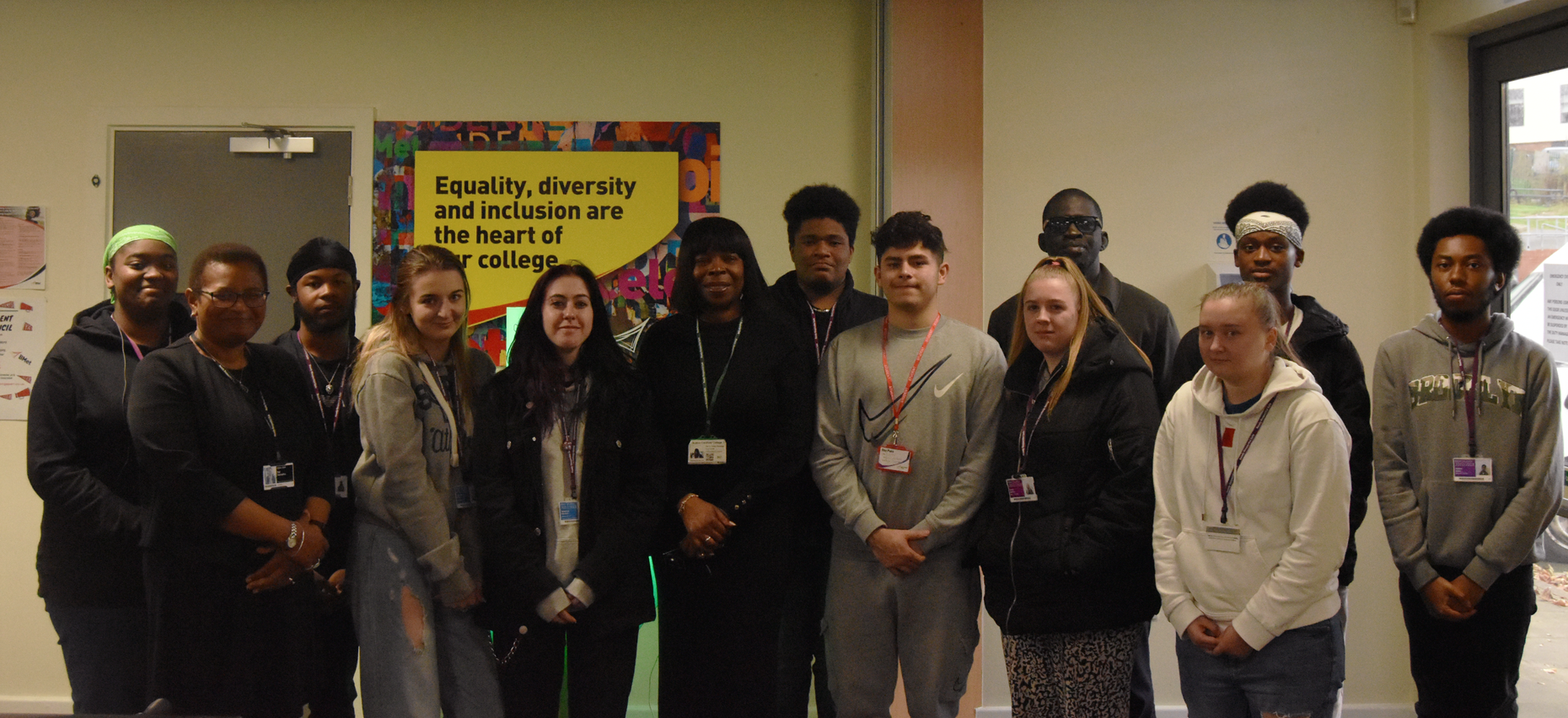 Qayse, an art and design student expressed: "I thought it was such a fantastic opportunity for me and others to be able to discuss and highlight significant matters in a way that's accessible to young people.
"Experiences like this don't happen very often, so it was great to be able to come together with likeminded people to discuss issues that are important and for a range of voices to be heard.
"Grace is a true inspiration and role model and she truly motivated me in a positive way. I was so pleased to be in her company."
BMet's Equali-Tea and Talk events are open to all students and staff and continue to operate as safe spaces to engage in meaningful conversations about race, racial inequality, and other key emerging themes across the academic year.