BMet students selected by UAL to exhibit their work at Origins Creatives in London this month
Four students at BMet have proven that their creative abilities are top class, after being selected by University of Arts London (UAL) to exhibit their works at Origins Creatives, this July.
Art and design students Candace and Lavien from Matthew Boulton College and Henry and Victoria from Sutton Coldfield College are among the chosen few to have their art showcased at the coveted exhibition, held in the Truman Brewery in Shoreditch.
Origin Creatives welcomes submissions of creative work from learners studying UAL Awarding Body qualifications. Organised by the UAL Awarding Body, it provides art lovers, critics and industry professionals from the creative sector, the chance to discover original talent from across the UK and celebrate students' creativity and hard work.
The free exhibition showcases work from some of the UK's most talented learners in FE institutions studying across the UAL subject areas of Art and Design, Fashion Business and Retail, Creative Media, Music Performance and Production and Performing Arts.
Almost 400 entries were received from colleges nationwide and the students work was selected by Origin Creative's professional curator, Charlie Levine, for inclusion in the exhibition.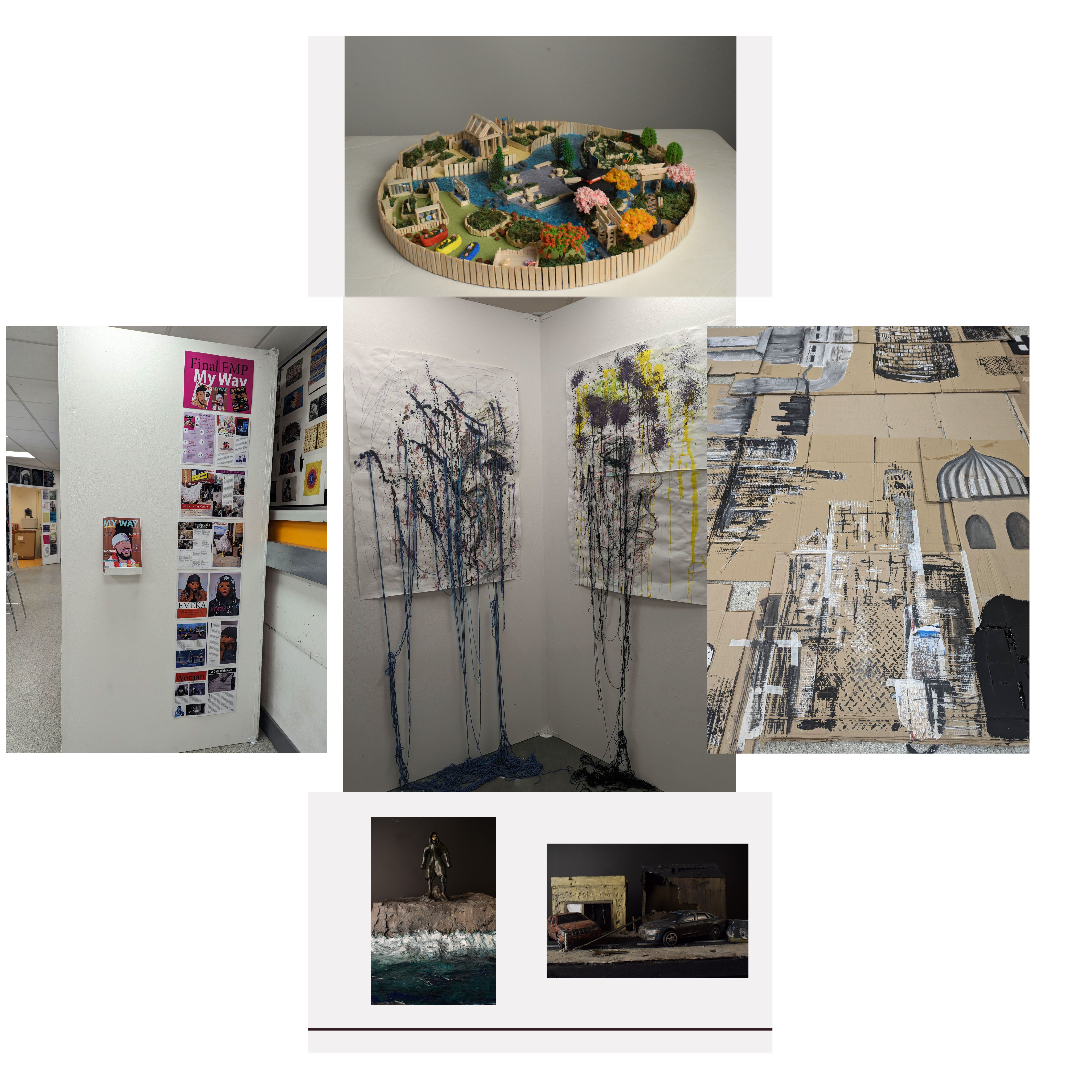 Candace's art submission explored mental health and through her work, she was able to delve into her own personal experiences.
Speaking of her selection, she said: "I was surprised, as to me it was unexpected, but I do feel happy.
"My topic was very personal to me, so focusing on emotions and the mind was a good fit. I also found it quite therapeutic to express myself through art."
Lavien, focused on his own life and looked at how women are seen in society, as well as drawing on his own background and culture.
He said: "I wasn't expecting to have been chosen but it is a pleasant surprise and I feel joyful, happy and grateful.
"I decided to highlight topics that meant a lot to me and that I could resonate with. I particularly liked the fact that I could utilise graphics in my work, which I am very passionate about and that I hope to pursue as a career."
Victoria chose an "Earth Garden" theme, in which she created a garden shaped as earth.
She said: "I wanted to make a space that was inclusive for everyone and included sustainability. I particularly enjoyed researching this topic, which included me picking the right flowers and plants.
"I feel that I created a good model, that supported digital formats. I also feel my work could be further brought to life in a large open space."
This year, Origins Creatives will be an in-person exhibition at The Truman Brewery on Brick Lane in Shoreditch. The exhibition will open with an invite-only private view on 20 July at 6pm. Public viewings will be available from the 21-23 July, alongside an online showcase.
The exhibition will showcase selected work created by students from Levels 1,2, 3 and 4 across all subject areas. You can expect to see a diverse range of painting, photography, drawing, sculpture, fashion and more.
If you are interested in attending this event, please book: https://www.eventbrite.co.uk/e/origins-creatives-2023-tickets-600311787717