Members of the Senior Leadership Team
Cliff Hall, Principal
I have been Principal at BMet since October 2018. I have held senior leadership roles, including Principalship, in FE colleges in Wolverhampton, Solihull and Surrey. I began my FE teaching career in Essex, teaching English, film and media studies.
My favourite job without a doubt has been leading the team at BMet and working at the heart of my home town for forty years, the incomparable Birmingham. My most famous student is Denise Lewis OBE Olympic gold medal heptathlete to whom I taught A level English in the 1990s at Wolverhampton College, though all my former students are famous in their own ways.
---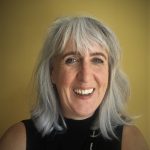 Louise Jones, Deputy Principal
I have spent most of my career working in the public sector and for the last 20 years in FE.  My first job when I left school was a visiting officer in the Department for Social Security which was a real eye opener.  I spent 5 years with PWC training as an accountant and joined Stourbridge College in 2000.
I love working in the FE sector and my roles have included responsibility for curriculum, quality, and all aspects of finance and resources.  I was privileged to get my teaching qualification through BMet 5 years ago but sadly have not had the time or opportunity to do any more teaching since – maybe one day!  In my spare time I am Chair of Bobbington Parish Council, which is equally enjoyable but very different from my day job.
---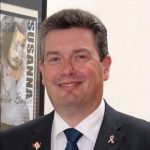 Martin Penny, Chief Financial Officer
I am an experienced CEO/CFO with proven skills in leading mergers and federations in the Education Sector.  I qualified as a Chartered Manager, as well as a Chartered Global Management Accountant, with over 25 years senior management experience as a Principal, CEO and Chief Financial Officer.
I have spoken at international conferences and exhibitions in America, Europe and Asia promoting the UK Further Education Sector as well as the Creative & Cultural Sector.
---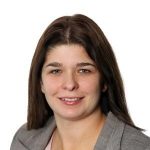 Fiona Yardley, Finance Director
I am an experienced Finance Director and have worked within Further Education, Local Authority and Private Sector teams. I qualified as Chartered Global Management Accountant and have 17 years of experience in finance and audit.
Outside of College I hold a personal license and have experience in the hospitality sector.
---
Stephen Belling, Company Secretary
My role involves making sure that the college meets all its Governance requirements, supporting Governors, and reviewing the various contracts put in place with other organisations.
I joined BMet in December 2019 having worked as a solicitor since 1992 being a partner at a firm called Anthony Collins, running a community development charity for 10 years and then running an international company secretarial team at Gowling WLG.
My favourite subjects at school were English, Drama and Biology; one of my favourite artists is Peter Gabriel: and one of my all- time favourite film's  is Romuald & Juliette.
---
Sue Hopewell, Vice Principal – Curriculum and Quality 

Reflecting on my career I would not change many things. Starting in the travel industry when I was 18 was a great experience and provided me with the opportunity to visit many places. I still have the bug for travelling and try and take as many breaks and holidays to different places as possible.
I came into further education by accident really, through a conversation with a customer when I was booking their holiday. I have never looked back and after spending the first 16 years furthering my education, gaining numerous relevant qualifications including a Master's Degree, I really value the sector we work in and appreciate the doors it can open for many young people and adults.
Although I have only been at BMet a short time I feel I have really settled into the college and have the desire, enthusiasm and drive to make a difference working with like-minded colleagues.
---
Ben Gamble, Vice Principal – James Watt College
I am a recent addition to BMet's leadership team and come to the college with a wealth of experience having worked in further education colleges throughout the West Midlands as a lecturer, manager and more recently as a senior leader.
I have had considerable experience as an interim manager where I have successfully supported FE colleges through significant periods of change, transition and inspection.  As a Director of Dudley College, I oversaw a range of curriculum and subject areas and now join the BMet team from my  most recent post as Head of Further Education at a specialist Arts college.
I am a trained martial artist, with a silver medal from the World Martial Arts Games. I am currently attempting to share the Ju Jitsu philosophy of discipline, focus and self-control with my three young daughters, which is proving significantly more challenging than winning the silver medal itself.
---
Jan Myatt, Vice Principal – Matthew Boulton College

I work with curriculum directors and managers as well as our Student Experience team to try and ensure that our curriculum leads into career pathways and that our students enjoy their time at Matthew Boulton college.
I love my job, one of my favourite parts is speaking to students and hearing how well they are doing at college and how well they are getting on after leaving us.
I joined BMet almost four years ago as Head of faculty for English, maths and Foundation Learning. I'd previously spent 16 years at another FE college having started as an hourly paid lecturer.
---
Anna Jackson, Vice Principal – Sutton Coldfield College

My role is to ensure that the students have a positive learning and enrichment experience during their time at Sutton Coldfield College.
I have worked in FE for 15 years and started my career teaching business studies before moving into curriculum management, gaining an MSc in Educational Leadership and becoming a school governor. Previously I worked in the hotel industry as a Sales and Marketing Manager which involved lots of dining and travelling!
I fundraise for Leicester Children's Hospital and Heart link as both of my sons have benefited from their wonderful care. My main interests are various sporting activities and anything that involves spending time with my children and family.
---
Alison Jones, Director of Human Resources and Development

I joined BMet in January 2016 as Director of Human Resources and Development.
Prior to joining BMet, I had an extensive and varied HR career in industry with GKN, the global engineering group. My roles ranged from generalist HR management and executive roles to, ultimately, a corporate HR Director position with global responsibility for employee engagement, reward and employee relations.
I have a BA Honours in Applied Social Science and a Graduate Diploma in Employment Relations. I am also a member of the Chartered Institute of Personnel & Development.
---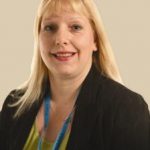 Rachel Jones, Director of IT and Data
My role involves making sure that we have the IT resources, funding knowledge and information to be able to make decisions that support learning across BMet.  My remit involves a lot of compliance with external rules for funding, examinations and government returns.
I have worked in further education in various colleges, as a senior manager, for over 20 years.   Before joining the world of FE, I taught maths and computing in secondary schools.
From an early age I had a keen interest in maths and programming and remember practising coding on a Texas instrument and on an Amstrad computer.  I also love anything to do with animals and the countryside.
---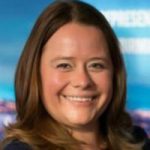 Suzie Branch-Haddow, Director of Employer Engagement
My role is to build relationships with national and regional businesses and organisations to support them grow through recruiting and training people. That could be through providing work experience opportunities to attract young people into the business, building early talent career programmes through apprenticeships or developing training for current staff.
Before joining BMet in 2017 I worked in the regional Business Professional Services (BPS) Sector, running a small marketing business, working for clients across the BPS, education and tourism sectors.
I love spending time with my family and dogs, being outdoors and gardening. My favourite way to relax is swimming or reading and one of my favourite authors is Mike Gayle.
---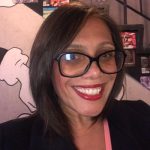 Zoe Lee, Director of Marketing and Communications
I have been with BMet for three years and thoroughly enjoy my role promoting the college and all we offer so that learners across Birmingham can go on to fulfil their future ambitions.
I have worked in marketing and PR throughout my career starting in travel PR which gave me the opportunity to travel to a great many places and to stay in five-star hotels – which was a plus! I have worked in public sector comms for the last 16 years as I believe strongly in helping to make a positive difference in people's lives.
I am a proud brummy, mother of one and laugh at my own jokes more than I should.  I'm also an avid reader and love movies.  My favourite films are Some Like it Hot, Torch Song Trilogy, Terms of Endearment and Grease!