Birmingham Lord Mayor joins college students for charity event and Black History Month celebrations
Matthew Boulton College students, studying English for Speakers of Other Languages (ESOL), will have the chance to practice their verbal skills today (Wednesday 16 October) with the Lord Mayor.
Councillor Mohammed Azim is visiting the college as part of Black History Month and to take part in a Macmillan Coffee Morning.
The aim of the visit is to give ESOL students a unique and personalised insight into British life – with a focus on the political landscape and systems that are around them, whilst also informing the mayor about the opportunities that are available at the college.
The mayor, who is of Pakistani origin, will also speak to students and staff about diversity and inclusion – which resonates with the college's values of being Ready, Respectful and Safe.
He will also have the opportunity to have a tour of the college, which will include a visit to the college's Black History Living Museum – which features the achievements of African Caribbean key figures, stars and heroes in our near and distant history.
The Black History Living Museum will be open to the public on Saturday 19 October at the colleges open event, taking place between 10am-1pm.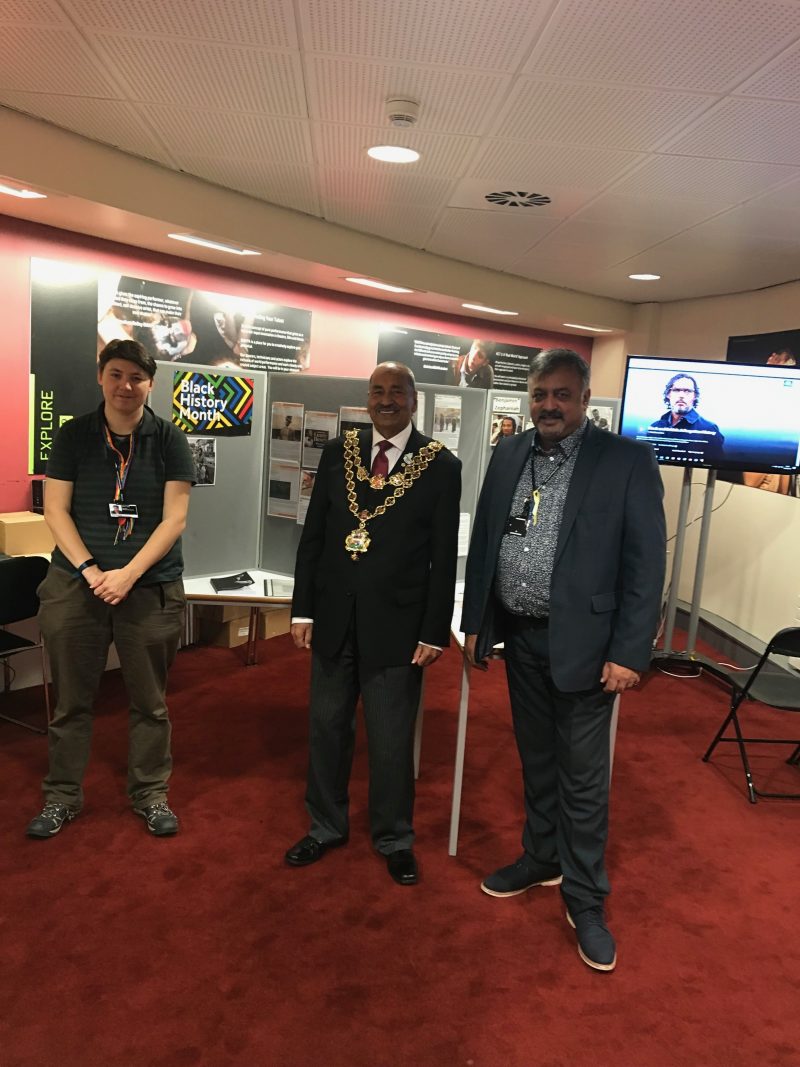 ESOL learners play a significant role in the life of the college and are very enthusiastic about being involved in the mayor's visit. They will play a key role in the running of the coffee morning, including selling refreshments and delivering a number of activities – all in aid of the cancer charity.
Events like the Macmillan Coffee Morning and activities for Black History Month play an important role in student enrichment at the college.
Speaking of the mayor's visit, Matthew Boulton College Assistant Principal, Jan Myatt, said:
"We are delighted that the mayor is taking time out of his busy schedule to spend the day with us.
"Having a respected councillor, as well as being the Birmingham Lord Mayor, at our college, who has worked hard to achieve a lot in his career, is a fantastic opportunity for us as he is someone who our students can relate and aspire to.
"We are expecting a fairly big turnout from our students, which should be a mutually beneficial opportunity for them and the mayor to gain a true insight into each other's lives and experiences.
"We are sure that the mayor's experiences will inspire and motivate our students to strive for big things and to reach their goals!"
To find out more about the Matthew Boulton College student enrichment and ESOL programmes offered at the college, please visit: www.bmet.ac.uk
Matthew Boulton College, which is part will be open between 10am -1pm on Saturday 19 October between 10am-1pm for its first open event of the academic year – for enrolment in September 2020.