Members Of The Corporation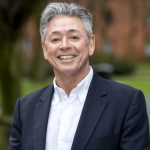 Sir Dexter Hutt, Chairman of the Corporation
Dexter is an experienced leader with a proven track record in education. Under his leadership Ninestiles School was consistently judged outstanding by Ofsted and recognized as one of the country's most innovative schools.  Dexter has worked with many schools across the country and was also Chief Executive of the Hastings Federation of Schools working on the regeneration of Hastings with East Sussex County Council.  He has presented on leadership and organizational change at many conferences nationally and been a keynote speaker at conferences in Boston, Singapore and Cape Town.
Dexter was appointed in 2004 by the Home Secretary to be a Commissioner for the Commission for Racial Equality (CRE) and held this post until 2008.
In 2004 he was knighted for services to education.
---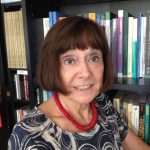 Professor Prue Huddleston
Prue Huddleston is Emeritus Professor and formerly Director of the Centre for Education and Industry, at the University of Warwick; she has a particular interest in the 14-19 curriculum, focusing on vocational education and qualifications and work-related learning; she has published widely on vocational learning and applied pedagogy.  Before joining the University of Warwick she worked for many years within the FE sector, as a teacher and manager, also within community and outreach education.  She has been involved in postgraduate teacher training (FE and secondary) for over 20 years.
She has run programmes of professional development for teachers, trainers and school/college managers as well as for Ofsted (formerly ALI) and Ofqual. She has completed research and evaluation contracts for the Department for Education, Learning and Skills Improvement Service, Qualifications and Curriculum Development Agency, European Commission and British Council.  Her international work includes projects in: China, Hungary, Sweden, Latvia, South Africa, Israel, Spain and Egypt.
She is a member of AQA Research Committee; a member of OCR Qualifications Committee; a member of City and Guilds Quality and Standards Committee; a member of Ofqual Standards Advisory Group and on the Editorial Board of the Journal of Vocational Education and Training.  She is Special Advisor to the Education and Employers Taskforce and acts as an Assessment Specialist for Ofqual.
---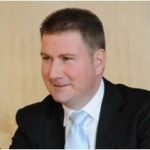 Peter Croom
Peter joined the Corporation in September 2019 having been a co-opted member of the Finance Committee since May 2018.    Peter is a Chartered Accountant and a director at professional services firm Deloitte in Birmingham and specialises in M&A Transaction Services.  During his  25 year career Peter has developed a broad range of experience across finance, strategy and management.
Peter is married and has two children.  In what time he has free Peter enjoys playing golf and is a keen spectator of rugby and cricket.  
---

Hilary Smyth-Allen
Hilary Smyth-Allen was appointed Executive Director for BPS Birmingham in 2014, having been an active member of BPS Birmingham Future for over 10 years. She was formerly Director in the Environment business line at global construction consultancy AECOM, during which time Hilary won Birmingham Young Professional of the Year in 2011. During her year as BYPY, Hilary developed and led the Birmingham Future Commission project, which was a joint venture with Warwick Business School investigating the attraction and retention of talent to Birmingham for the BPS sector. This important strategic document continues to inform and drive BPS Birmingham's work around skills and talent for the city region.
Aside from BPS Birmingham, Hilary continues to practice as a Land Remediation Relief tax consultant for The Fiscal Incentives Group. She is also the Chair of core steering group for the lottery funded "TalentMatch" youth unemployment programme. Hilary is also a board director of CL:AIRE, a charity promoting the sustainable use of land and soils and recently became an independent Governor for Birmingham Metropolitan College.
---

 Angela Myers
Angela has lived in the midlands for most of her life and worked in education for over 40 years. After teaching in schools in her early career, she moved into the Further Education sector. In 1988 she established and led The Centre for Learning Development, based at Solihull College, which had a key role in placing learning at the heart of what colleges do. Three seminal national conferences entitled "Enhancing the Quality of Learning" were organised by The Centre and provided a platform from which many in the FE sector were stimulated to develop learner centred approaches. From 1995 to 2002 she was Vice Principal responsible for curriculum and quality.
Since 2002 Angela has worked as a consultant with over 100 organisations, mainly colleges, but also community and voluntary organisations and work-based learning providers. Her work centres on helping organisations improve the quality of teaching and learning through a number of innovative strategies. Professional Dialogue, that is now used by many across the education sector as a whole originated in the work by Angela and her team at The Centre for Learning Development. Her work is referenced in a number of publications; also articles on FE written by Angela have been published in the Education Guardian.
---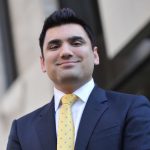 Iqbal Mohammed
Iqbal is a barrister practicing commercial law and a member of St Philips Chambers in Birmingham. He completed his A Levels at Josiah Mason College and graduated from the University of Warwick in 2005. He studied in Japan and then London, commencing practice in 2008. Iqbal is currently completing a Masters in Commercial Law at the University of Birmingham.
Iqbal has considerable experience in commercial, property and insolvency litigation; acting for solicitors and a wide range of clients, including government, banks, listed companies and small businesses. 
In addition, Iqbal is chair of trustees at a local youth-led charity focused on promoting art, culture and opportunity for young people in the city. He is also a committee member of the Midlands Asian Lawyers Association, which seeks to promote and improve diversity in the legal profession, as well as widening access to the profession as a whole.
In 2019, the Birmingham Law Society short-listed Iqbal for the award of Barrister of the Year.
Iqbal lives in Edgbaston and is uniquely known to support both of the city's football teams.
---
Asha Devi
Asha is an Associate Director in Arup and based at the Arup Midlands Campus.
Asha grew up in multicultural Birmingham and graduated in Civil Engineering (with Management) from Birmingham University. With 27 years' experience in the construction industry at Arup, Asha has been responsible for the development of some of the iconic buildings and landmarks in Birmingham and around the globe.
She leads a team in advisory services, project management and design management, working closely with public and private sector clients assisting them with the development and implementation of their projects and change management programmes. She has an extensive portfolio in programme and project management, estates strategy, service reform, asset rationalisation, change management, procurement and capital projects.
Asha has a vast amount of international experience, which spans from East Asia to the West Coast of North America. Her experience includes a wide range of sectors including healthcare, transport infrastructure, manufacturing, pharmaceutical, commercial and urban regeneration. Asha has a particular focus on the education and healthcare sectors with a strong track record in both the UK and overseas.
Asha is a great collaborator and has an adaptable and flexible approach. She is always willing to listen and support, she is always encouraging new starters in Arup, offering help and guidance as they start their careers. She is an actively engaged in STEM programmes and mentoring future leaders
---

Helen Miles
Helen has been a specialist pensions solicitor for over 25 years, working in the Midlands throughout her career.
Helen has been a partner at global law firms DLA Piper and Squire Patton Boggs. She recently joined leading challenger firm, Gunnercooke, as a partner in their specialist team. Helen deals with all aspects of pensions advice to trustees and corporates, including trust law, regulation, corporate transactions, and disputes.
Helen is Chair of the NHS Pensions Board, appointed by the Secretary of State for Health and Social Care. The NHS Pensions Board is the statutory body responsible for governance of the NHS Pension Scheme.
Memberships and Pensions Industry Highlights
Rated as a leading individual for pensions law in the Midlands in Chambers' Guide to the Legal Profession since 2001, and recognised in the Legal 500 since 2002.
Association of Pension Lawyers – member since 1994; Chair of the Midlands Group 2014/15.
Expert witness (legal) to the Parliamentary Work & Pensions Select Committee's Enquiry into the Defined Benefit Pensions White Paper (2018).
Acritas "Star" lawyers – listed for 2018, 2019 and 2020 (nominated by clients).
Shortlisted for two categories in the Professional Pensions Women in Pensions Awards 2019 (Mentor of the Year and Role Model of the Year).
Education
Nottingham University – LLB
Nottingham Trent University – Law Society Finals
Aston University – Diploma in Psychology
Other
Guardian of the Standard of Wrought Plate in Birmingham (member of the governing body of the Birmingham Assay Office) and member of the Appointments and Remuneration Committee of the Birmingham Assay Office.
Trustee of the Birmingham Assay Office Pension Scheme (2015 – 2020).
---

Alaric Rae
Alaric is currently the Deputy Director of External Relations at the University of Birmingham. He joined the University in 2014 as Director of Student recruitment now has responsibility for all aspects of marketing and admissions, widening participation, communications and PR. Prior to this, Alaric spent 5 years working for Pearson PLC in national and global business development leadership roles and a further 5 years working for a vocational exam board and awarding organisation. He has also gained valuable commercial experience working in sales roles within the finance sector.
Alaric gained his PhD in Physical Geography from Coventry University and spent the early part of his career teaching at the University and working as an A-level examiner.
Alaric brings a wealth of educational and commercial experience to the board. His core strengths lie in marketing and communications within an educational context and he has a strong personal interest in widening participation within higher education and the importance of levelling the playing field for students from less advantaged backgrounds.
---
Christine Tolley Chartered FCIPD
Christine is an experienced Human Resources Professional ,actively engaged in helping the West Midlands realise it's full potential and, passionate about helping people become part of a skilled and highly motivated work force. With extensive experience in all areas of Human Resources, including talent management and development, organisational redesign and coaching, Christine is well placed to support the College in its work of helping people to enter the workforce or find a new place within it. Christine is also part of the West Midlands Apprenticeship Ambassador Network, a member of the Greater Birmingham and Solihull Institute of Technology Consortium, Make UK Employment and Skills Board and Birmingham Employment and Skills Board. In 2017 Christine became a fellow of BMet for her contribution to workforce development, particularly in relation to the training and development of our engineering apprentices.
---
Natalie Alleyne, Staff Governor
Natalie is a Progress Learning Coach based at Matthew Bolton Campus. As a PLC her day to day responsibilities are grounded in support of raising the standard of Teaching and Learning and Assessment. As a key member of the BMet Quality team Natalie's role requires her to measure, develop and improve the quality of teaching, learning and assessment, college wide. Her duties spread across the breadth of BMet College. With equal importance, alongside her main role Natalie also holds the position of BAME Network Chair, with her commitment to promoting equality, diversity and inclusion across BMet. She is also a member of the Black Further Education Group and Race Equality Networks.
Born in Birmingham Natalie has strong links to the local community and has worked with various local community groups, schools and organisations within Birmingham to encourage, support and inspire greater equity across all sectors. Natalie is very proud of her work with local education institutions which highlights the impact of racism on communities. In support of the embedding of inclusive curriculum, which reflects contemporary British values, the influence of colonial history on society, and the contributions of black people to the arts, sciences and technology, historically and now.  
In recognition of her work, Natalie was invited to be a guest speaker at the ESFA Annual Conference 2019 on behalf of the Stephen Lawrence Foundation, where she gave a speech on the role of FE on social mobility and in keeping alive Stephen's legacy Natalie gave an inspiring speech which detailed here personal journey through education which resulted in a standing ovation from over 500 guests. In the same year Natalie was nominated for and was the recipient of the BMet Alumni award which highlighted her valued contributions to the education sector.
Natalie studied for her undergraduate degree at the University of Manchester and was awarded a BA Leisure Licensed Entertainment Management, Business and IT in 2003. She went on to achieve her Post Graduate Degree in Further Education in 2013 and a Master of Arts in Education, in 2019. Both of which were awarded by the University of Wolverhampton.  As a member of the further education sector Natalie's career is commitment to quality and the raising of educational standards for all.
---
Gobinder Gill, Staff Governor
Gobinder has been working in Further Education since 1999 of which the majority has been at Sutton Coldfield under BMET. He has a particular interest in teaching and learning with a key focus in Higher Education he teaches sport psychology and research methods. Throughout his time in education Gobinder has held a number of positions that have included working with Teaching and Learning in the Quality Team. Gobinder is also a member of the Health and Wellbeing Steering Group at BMET and is very passionate about this area regarding both staff and students. To this degree, he is a Emergency Mental Health First Aider.
Gobinder is a keen researcher and currently is undertaking a PhD in emotional intelligence and teaching. This interest in research has seen him take the stage at Conferences in the United Kingdom, USA and India. Further, he has produced research in Journals and written books on emotional intelligence and practices in teaching and coaching.
Gobinder is married with two young children who like to go for nature walks, visit safari parks and also have a season ticket at Dudley Zoo. For exercise purposes, he likes to participate in hot yoga that helps with balance, strength and healthy mind.
---
Naghma Nadiri, Student Governor
Naghma is a 3rd year student at BMet based at Matthew Boulton studying Extended Diploma Level 3 in Fashion.
---
Kashema Wray, Student Governor
Kashema is a 3rd year student at BMet based at James Watt studying Extended Diploma Level 3 in Health & Social Care.