Streamlined Energy and Carbon Reporting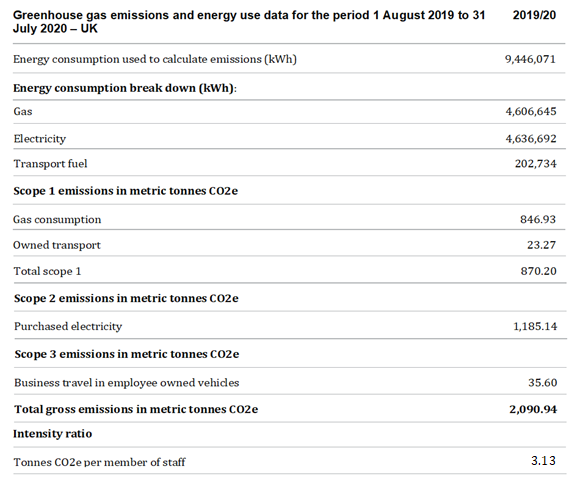 Quantification and Reporting Methodology
We have followed the 2019 HM Government Environmental Reporting Guidelines. We have also used the GHG Reporting Protocol – Corporate Standard and have used the 2020 UK Government's Conversion Factors for Company Reporting.
Intensity measurement
The chosen intensity measurement ratio is total gross emissions in metric tonnes CO2e per staff member, the recommended ratio for the sector.
Measures taken to improve energy efficiency
BMet further rationalised the size of its Estate in 19/20 and continued efficiency measures in its retained estates, including: installing smart meters across all sites and increased use of video conferencing technology for staff meetings, to reduce the need for travel between sites.  An initial scope of HVAC equipment was upgraded and brought up to standards, improving energy efficiency of systems including brand-new air-conditioning roof top chillers at Matthew Boulton College.  BMet rationalised heating times across all sites, and improved existing controls to enable heating to be monitored and controlled remotely via the College's Building Management System.  BMet implemented a policy of installing LED lighting when light fittings require replacement, a small quantity was carried out at Matthew Boulton College.