BMet student's creative expertise leads to high level apprenticeship at global technology business
A student's progressive IT journey at BMet has reached high levels, after securing a degree apprenticeship at global technology company, Capgemini.
Mohammed Ahmed, who has just gained triple distinctions in his Level 3 Creative Computing and Cyber Security course at Matthew Boulton College, will start his new venture as a Sales Force Technology Consultant later this month (September).
Speaking of his achievement, Mohammed who progressed from a Level 2 to a Level 3 course during his time at college said: "I feel very excited, happy and proud to have gained this position and feel like it is the start of a rewarding career journey for me!
"I chose to study the course I did because I have always had a passion for technology and from when I was a child, I have had an interest in building, fixing and making things. Also, I particularly like putting together servers and networks.
"The course was a perfect fit for me, as the content enabled me to upskill within a sector I really want to pursue. The teaching and support I received at the college were of a high standard and I was able to expand my industry experience, whilst working with AWS (Amazon Web Services) and Career Colleges.
"I am really looking forward to starting my new job and my plan is to build on my skills and experience whilst performing my role. It is a win win situation, as I will either be able to progress within Capgemini after my apprenticeship or secure a reputable job elsewhere."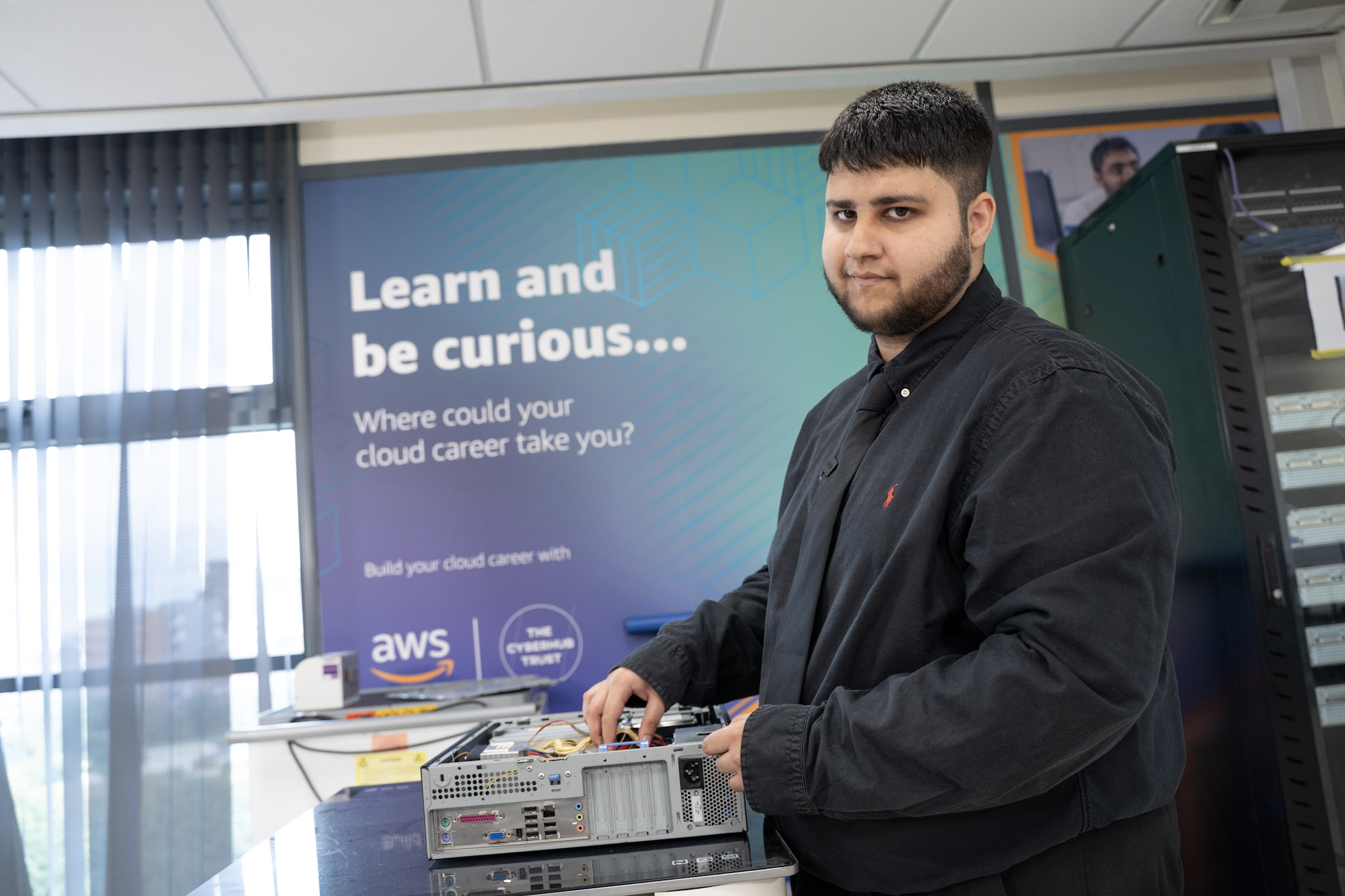 BMet's career focused courses and opportunities are specially designed to prepare students for higher education and the world of work. Links with leading like-minded employers like AWS and Career Colleges help students to gain a range of skills and knowledge that meet industry needs.
Mohammed joins thousands of students across BMet's colleges, who annually are able to pursue their career aspirations and reach their goals.
Jan Myatt, Vice Principal at BMet's Matthew Boulton College said: "It is always good to hear about the successes of our students both during and after their time with us.
"Mohammed is certainly a great role model to other students, as his journey clearly shows that with hard work, determination and enthusiasm, that you can reach your goals.
"We wish Mohammed all the best for his exciting and rewarding future and we are happy that he feels that BMet played an instrumental part in his great achievement!"
Look out for a video that further showcases Mohammed's positive story across our channels!
You can find out more about BMet's Computer Science and ICT courses on the BMet website.
It is also not too late to enrol on to the course that Mohammed did (Level 3 Creative Computing and Cyber Security) or other BMet courses:  https://www.bmet.ac.uk/open-events-enrolment/summer-enrolment/