BMet director shortlisted for top level finance award
BMet's Chief Financial Officer has been nominated for a regional industry – recognised award for his financial prowess and expertise.
Martin Penny is now one step closer to winning the highly sought after Finance Director of the Year award (not-for-profit) at the annual prestigious 2019 "West Midlands Finance Awards", after impressing a rigorous judging panel.
The black tie event will take place at the International Conference Centre on December 5. The ceremony seeks to promote and celebrate the outstanding achievements of businesses and individuals within the West Midlands' finance community.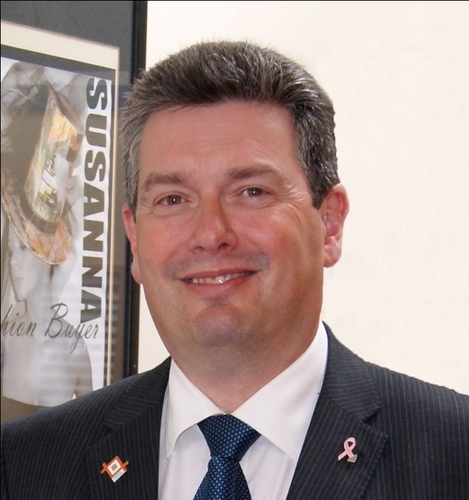 Speaking of his nomination, Martin, who joins only two other employees selected across the region to be put forward for the award said:
"I am very pleased to have the opportunity to be officially known as the leading finance director in the west midlands area.
"Coming this far is an achievement in itself and I am extremely grateful to my colleagues and to the judging panel, who appear to have seen something in me that they feel is deserving of obtaining an award.
"I am very much looking forward to the evening, which will be a perfect opportunity for me to celebrate with friends and colleagues, whilst networking with Midlands leading finance professionals."
The Finance Director of the Year award is granted to employees who are able to demonstrate legacy of delivery in financial performance, leadership and management.
Along with the other nominees, Martin must be able to clearly highlight and evidence examples of strategic direction in his company, to win the award.
As well as celebrating the achievements of the region's top finance professionals, the awards will also recognise the outstanding local businesses that contribute to the economy and employment in the West Midlands – across various award categories.
BMet College truly values and is committed to employee progression and achievement. Martin's colleagues are in full support of his nomination.
The full list of award categories on the day will be:
Finance Director of the Year (Up to £100m turnover)
Finance Director of the Year (Over £100m turnover)
Rising Star of the Year (Non/Part Qualified)
Rising Star of the Year (Qualified)
Finance Team of the Year (Over 20 people)
Finance Team of the Year (20 people or less)
Finance Team of the Year (Not-for-profit)
Shared Service Centre of the Year
Business of the Year
Excellence in Diversity
Business Innovation
For more information about the awards, please visit https://www.robertwalters.co.uk/finance-awards/about-the-awards.html