Careys and BMet College launch Groundworks SWAP
Construction company Careys and BMet College today launch a brand-new Groundworks SWAP (Sector based Work Academy Programme) aimed at unemployed people looking to pursue a career in the construction industry.
The three-week course, starting on Monday 21 November, provides candidates with a range of skills including:
Extensive practical training at a purpose-built outdoor construction site
Health and Safety in a construction environment
CSCS Card (training and exam)
Manual handling and the safe use of tools
Flexible paving (paving, slabbing and drainage)
Employability elements, including mock interview and CV support
Guaranteed job interview for Groundworks vacancies with Careys upon course completion
Delivery of the Groundworks SWAP will be carried out from a brand new, purpose-built site at James Watt College, located in Great Barr, Birmingham.  A CGI fly-through of the bespoke site can be viewed here: https://vimeo.com/766101141
The Sector-based Work Academy Programme (SWAP) supports businesses to create a skilled workforce by helping to prepare those receiving unemployment benefits to apply for jobs in a different area of work. Placements are designed to help meet immediate and future recruitment needs as well as to recruit a workforce with the right skills to sustain and grow a business.  Placements are particularly useful for young people but are open to all jobseekers aged 18 upwards.
Placements have three main components:
pre-employment training – matched to the needs of the employing business's sector
work experience placement – a great opportunity for businesses to identify talent and for the individual to cement their knowledge and understanding of the required role
a guaranteed job interview or help with an employer's recruitment process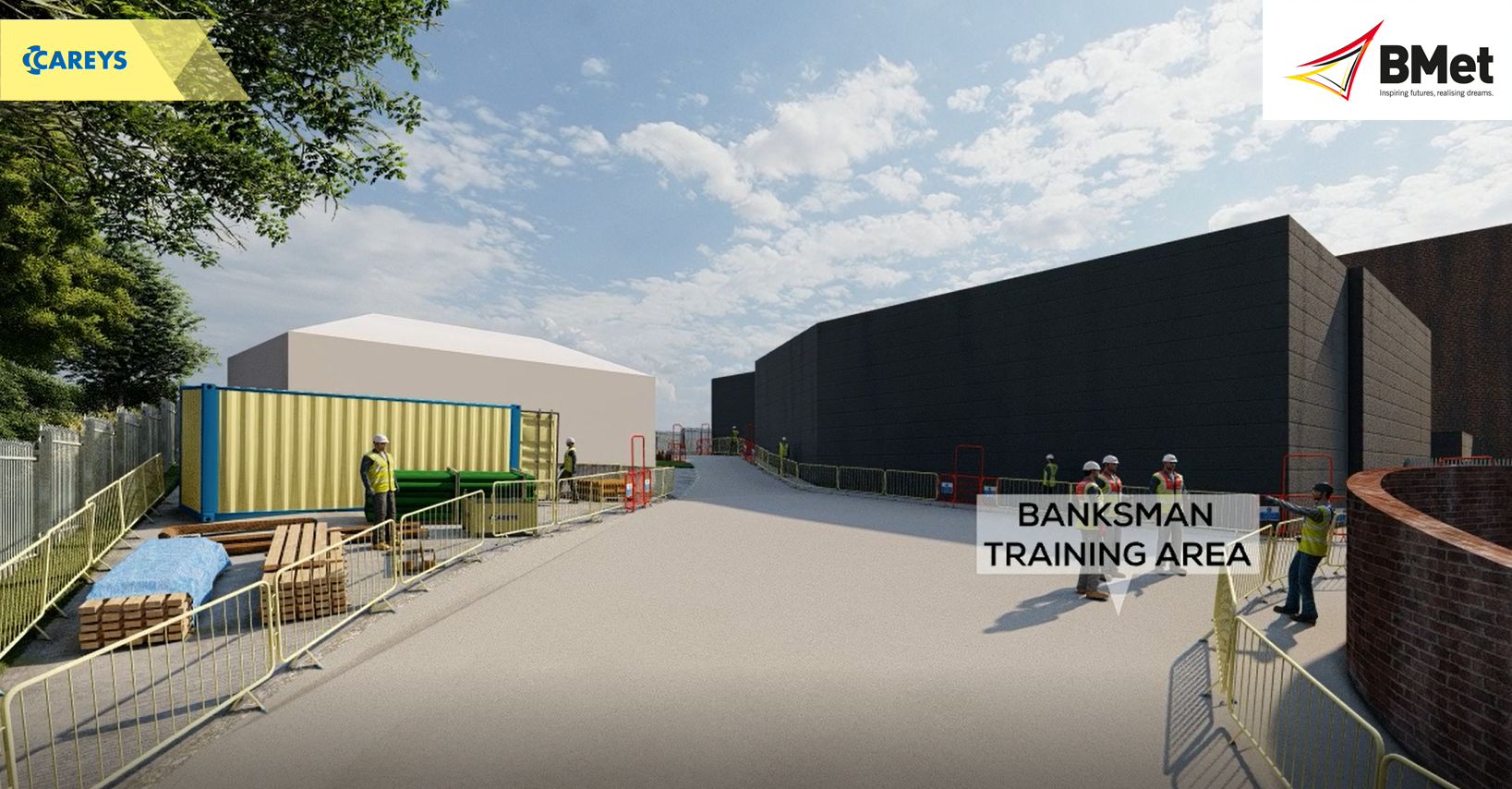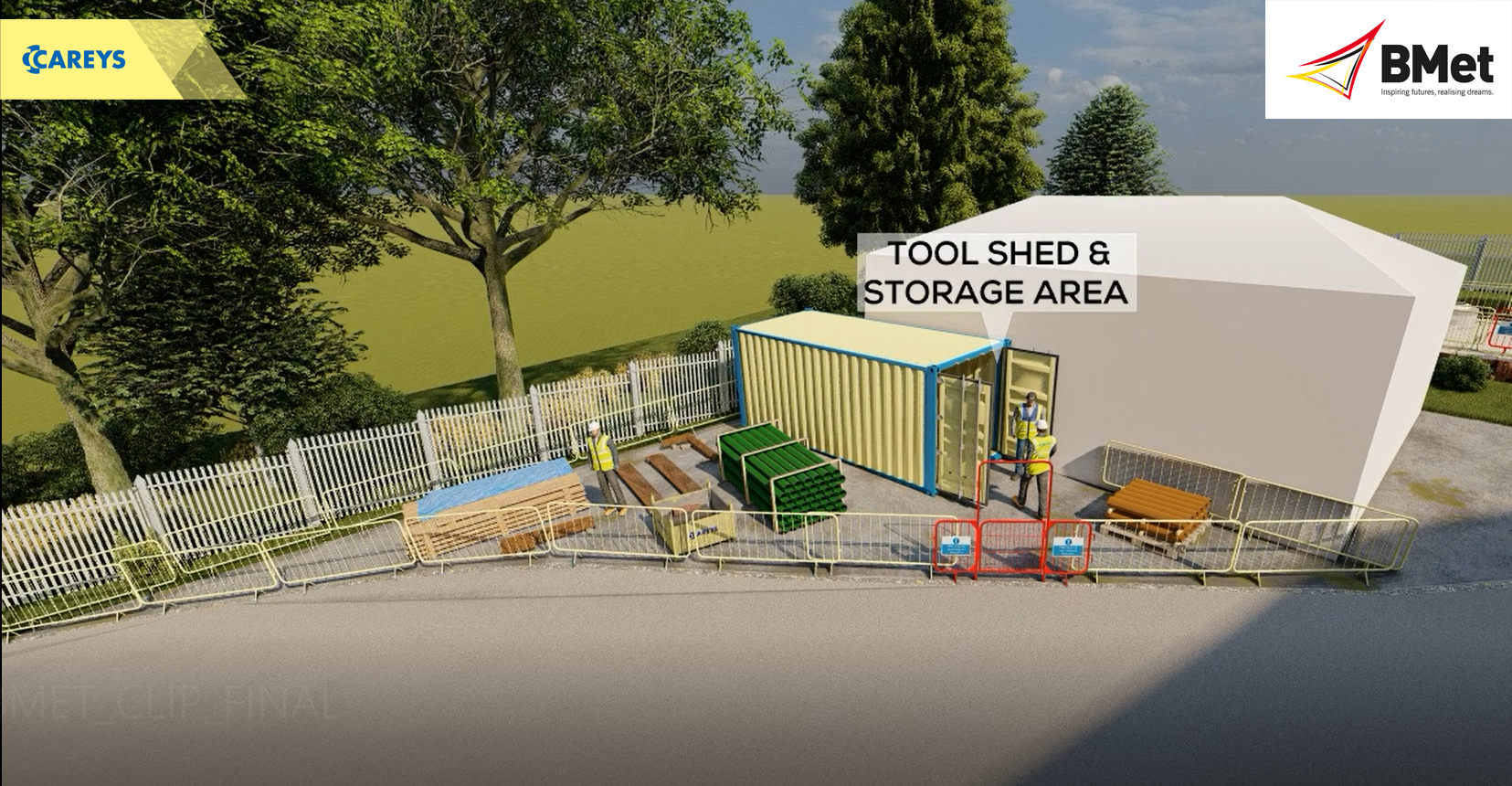 Tommy Carey, Carey Group COO and Careys Director of Operations (Midlands), commented: "Our partnership with BMet and the Groundworks SWAP forms part of Careys legacy to support the communities in which we work across the West Midlands and is the foundation for our ongoing recruitment in the region, where we continue to win more good work with our valued clients.
"What is particularly pleasing, though, is this is testament that we remain committed to our vision, 'To be the most trusted and socially responsible construction company, that people are proud to work with', and follows on from our recent partnership with Milton Keynes College, where we offer a 15-month level two groundworker apprenticeship to local students."
Careys Regional Director, Midlands, Tom Wraight added: "Construction is suffering from a shortage of skilled workers, currently some 40,000 vacancies across the industry – the highest figure since 2001.  The Groundworks SWAP in collaboration with BMet provides a brilliant route for those who are out of work and looking to pursue a career in the construction industry, and at the same time helps to address an industry wide problem."
On the Careys and BMet College partnership, Andy Lees, Senior Director of Curriculum and innovation at BMet, commented: "We are delighted to have formed a partnership with Careys.  The Groundworks Academy at our James Watt College is a great fit into a well-established Construction Department with groundworks being the element that enhances the training opportunity within the region further.  We look forward to continuing to work with Careys to provide our learners with the correct knowledge, skills and behaviours that aim to provide sustainable employment within the industry."
Paul McCalla, Business Development Manager at BMet added: "From our initial meeting with Careys, it was clear that we shared a vision to create an academy that offers a point of entry for individuals who express an interest in joining an ever-growing industry.  I am excited that this vision has now become a reality as we embark on providing life changing opportunities for those individuals."
SWAPs are available in England and Scotland and are an initiative of the Department for Work & Pensions (DWP) and are administered by Jobcentre Plus.  Wendy Anderson, from DW, said: "Sector-based Work Academy Programmes are an effective, flexible tool for supporting employers to fill their vacancies and supporting DWP customers by improving their prospects of securing employment.  We are delighted to be working with BMet and Careys in offering this SWAP to our customers, giving them the chance to gain new skills and preparing them for the opportunities that Careys are recruiting for."