BMet students' top-class digital skills lead to an overall win in national youth-focused challenge
Digital creatives at BMet's Matthew Boulton College are officially top of the class when it comes to innovation and skills, after being crowned double team winners in a national youth-focused competition.
The students beat off stiff competition from college students across the country, to win the annual industry-led Amazon Web Services (AWS) 'Digital Skills Project' in two categories – "Best Run Project" and "Best Overall."
The challenge tasked over 1,000 students with producing a technology solution, which addresses a problem faced by young people and supports charities.
This year, the innovative learners' focus was on the idea of CHANGE – specifically relating to the cost-of-living crisis, war in Ukraine and the environmental crisis. Charities relevant to the topic were also selected – with the Prince's Trust, Digital Poverty Alliance, the Trussell Trust and the CyberHub Trust all involved this year.
Students were asked to submit initial proposals and the entries were whittled down to 120 finalists from BMet College, Barking and Dagenham College, Hugh Baird College Liverpool and Coleg Gwent in Wales.
For the challenge, the successful young creatives worked in project teams and were coached and mentored throughout a 16-week period. They were supported with communication, project management and digital literacy skills – as well as being provided with LinkedIn training sessions and social media guidance.
The final stage of the competition saw students attend a presentation day at Amazon Web Services' offices in Shoreditch at the end of March – where they showcased their ideas in front of a judging panel.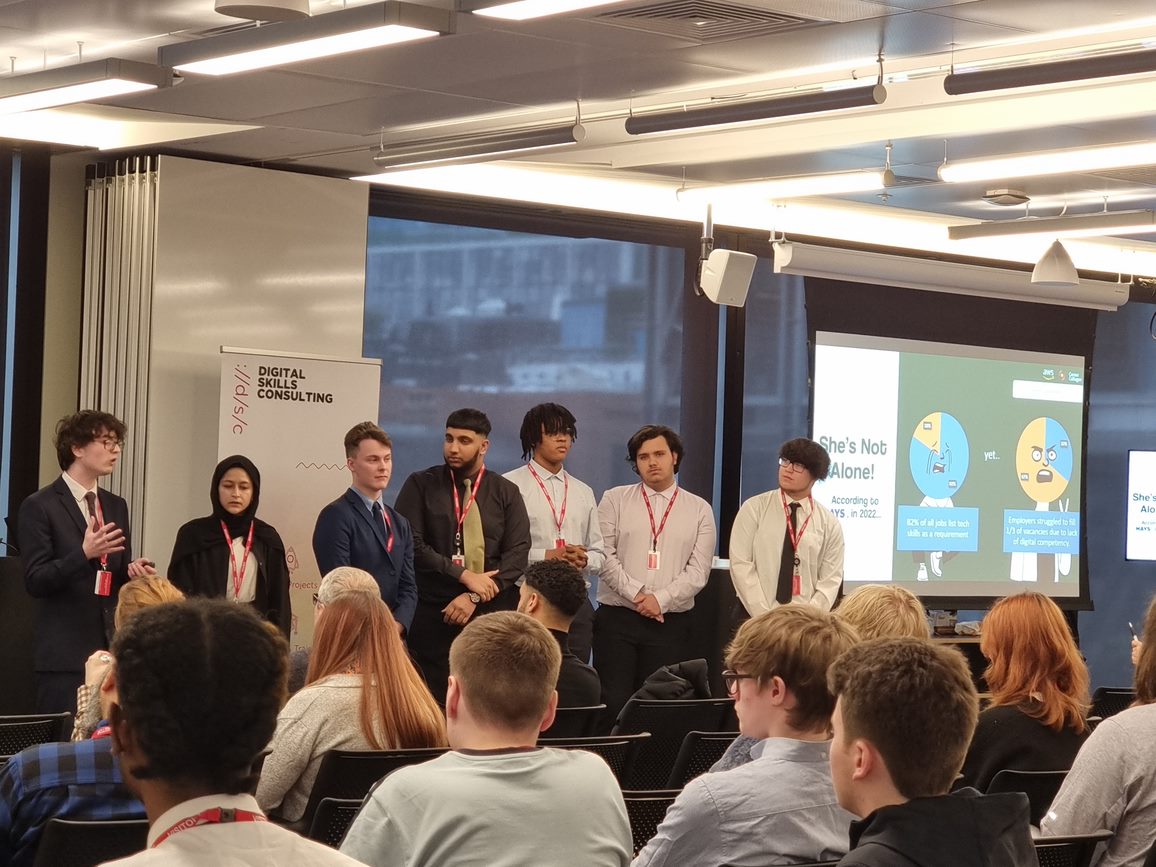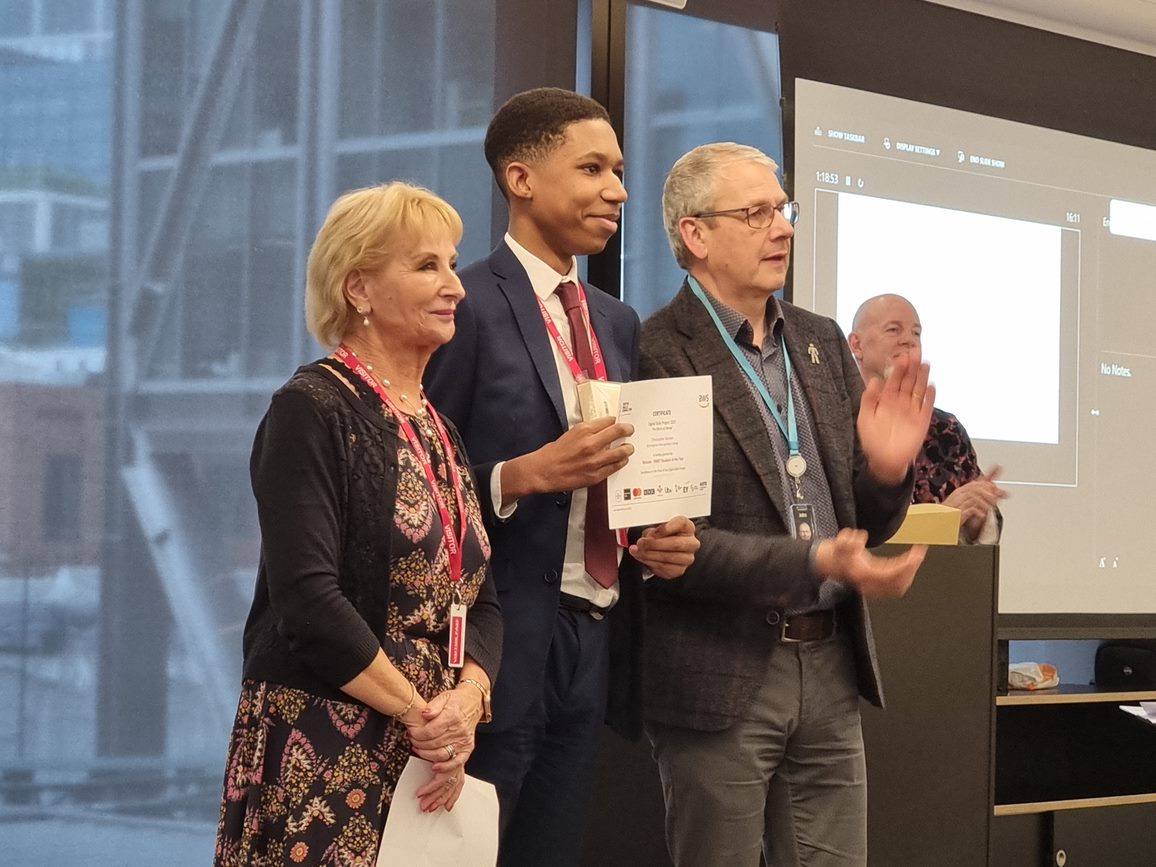 BMet students won in the Best Overall category for producing a game using artificial intelligence – which led to different "escape rooms", that provided prompts to educate people about technology.
The Best Run Project was won by BMet students for their solution to create refurbishments to old technology to sell to people in low-income households.
To top off BMet's success, creative computing student, Christopher, also won the Student of the Year award for showing great growth and maturity during the challenge.
Speaking of his winning experience, Elliott, the Project Manager of the team that won "Best Overall Project" said: "It was good to be able to work together and lead a team of people in a business-like environment.
"The skills I've learned during the project are very rewarding and I feel sure that they will be useful for future projects at college and in my career.
"I have gained so much confidence after taking part in a similar AWS challenge last year, and I am pleased that I was able to pitch and lead with more ease and self-assurance this time round."
Leah, who project managed "Trekd", which won the "Best Run Project", added: "It was great to work with my teammates on a real client project, it meant a lot to us all.
"Although I was slightly nervous and there were hiccups, coming out on top made it all worth it! My personal highlight was being able to create the website for the solution and the whole experience will be good practice for us all in the future."
At the final, each team was given 15 minutes to present their submissions – explaining their ideas and how they developed them. They were also required to provide details about design cues and User Experience. Every student was then asked to reflect on what they had learnt from the project.
Judges, specialists and sponsors included representatives from Mastercard, BBC, ITV, Experience Haus, the Alpine Group, Career College Trust, EY-Seren, AWS, Ford, the City of London Police, the Met Police (MPS), Hanover Communications and Hays (Recruitment Specialists), as well as a representative from the Department for Science, Innovation and Technology (DSIT).
Prizes were awarded at the end of the event in the following categories – the Best Presentation, Best Reflection, Best Solution, Best Business Skills, with BMet's "Trekd" winning the Best Run Project and the Decode Team being crowned overall winners.
Oliver Stokes, Director for Business, Creative and Law at BMet, said: "The event was truly rewarding for all involved.  This was another fabulous experience for our students and winning the award for overall and best run project has really boosted their confidence.
"All students were fantastic, and I was so proud of our BMet groups and the staff who have supported them so well. It is great that our students have career-enhancing opportunities like this, which develop a range of skills."
Julia Von Klonowski, has led the Digital Skills Project for the past seven years and has worked closely in partnership with BMet.
She said: "This really is the most amazing project, and I can't thank our experts and partners enough for the time and support they give.
"The students involved have come so far over the 16-week period, developing not just digital skills and learning about the industry, but also discovering so much about themselves and their own abilities.
"These students are the next generation of skills experts – and employers need to nurture this talent to ensure their businesses continue to thrive."
You can find out more about BMet's opportunities for students with employers on our website.