BMet shines a light on student achievements and successes at special celebratory awards
Student achievements and successes were top of the agenda at BMet's special student end of year celebratory awards ceremonies this and last week.
The important dates in the calendar were held across BMet's trio of James Watt, Matthew Boulton and Sutton Coldfield colleges.
Attracting around 200 people, it was a great opportunity to unite learners, family, friends and staff in the uplifting celebrations, designed to showcase the colleges' "shining stars."
Guest Speakers Raj Kumaran from Mindful Employment, Tamina Greaves, a Senior Crown Prosecutor and BMet Governor Afzal Hussain delivered motivational talks to the captivated audiences across the college sites. An extra special short talk was given by Apprentice of the Year, Ahmad Ford, who is also an engineering apprentice at BMet's James Watt College.
To show appreciation to the talented students, award winners were also presented with personalised certificates and gifts.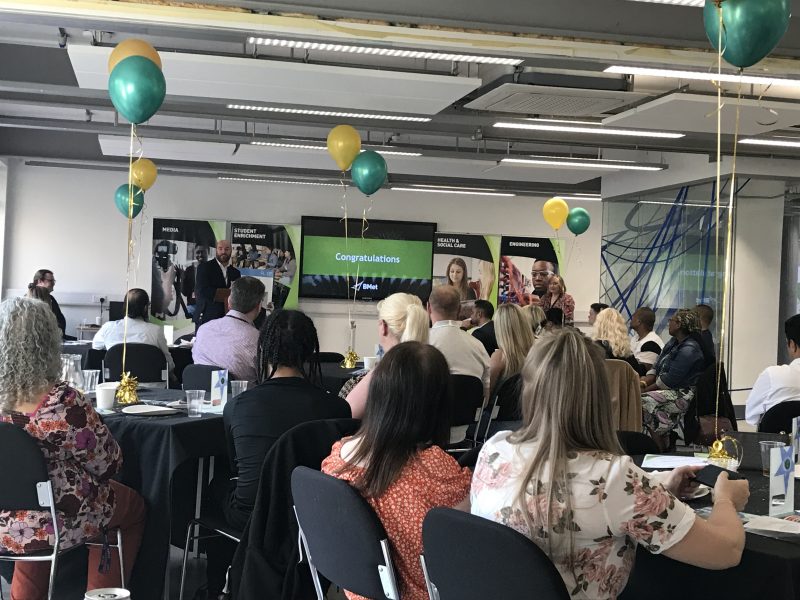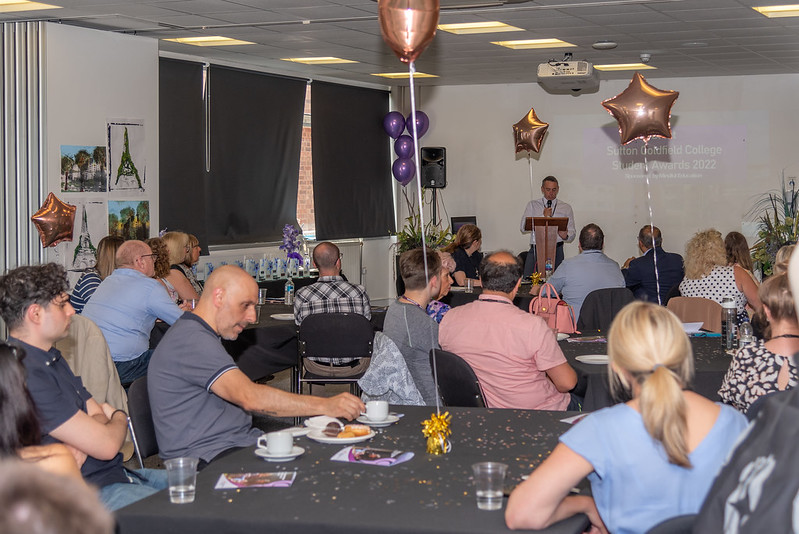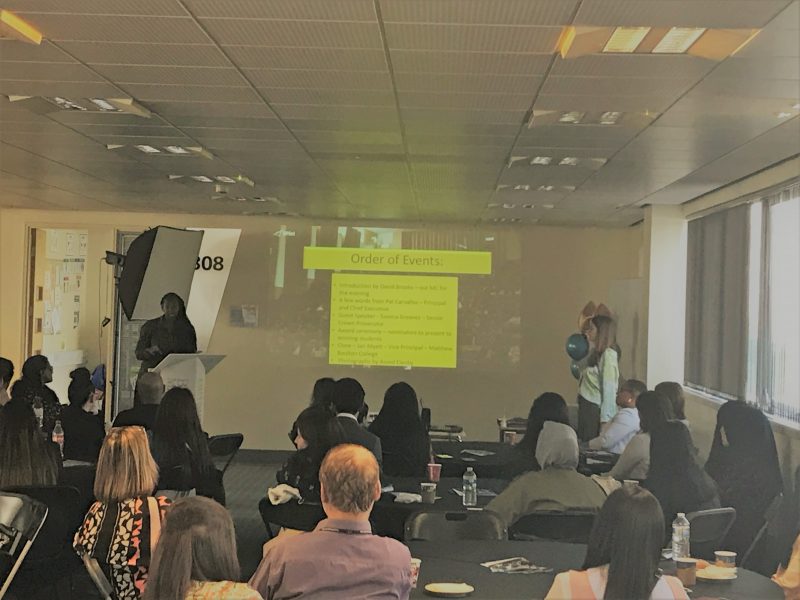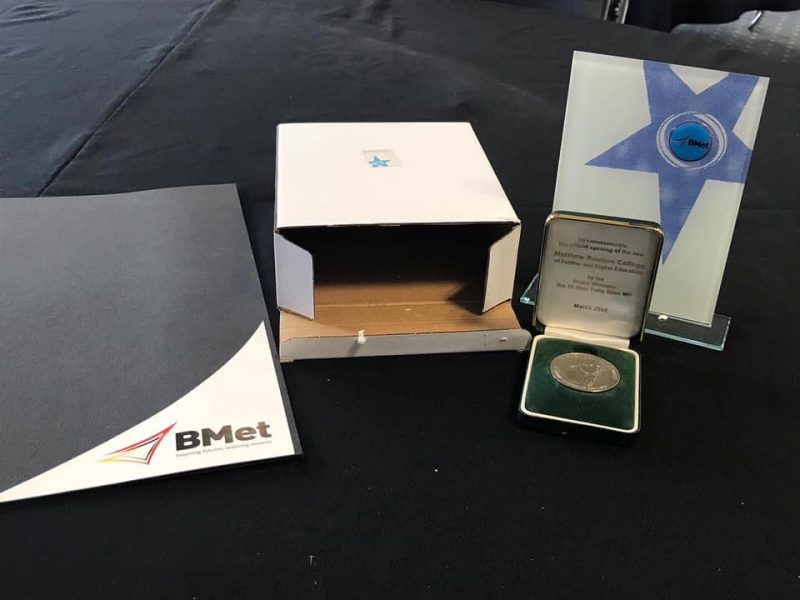 Here's what some of the elated award winners had to say about their award wins:
Mkrtich, a performing arts student, who won the Sutton Coldfield College "Values Award" said: "I think the awards ceremony was a truly amazing and exhilarating experience. I feel honoured and appreciated in a way that I have never done before.
"Sharing the important occasion with my parents, tutors and peers, made it all the more special."
Ruta, an ESOL student, who won the Matthew Boulton College "Student Experience Award" added: "I feel so very happy to win this award, as my college means so much to me.
"I appreciate all the staff I come into contact with, as they have certainly helped me through my college journey."
Troy, a plumbing student, who won the James Watt College "Construction Award" expressed: "At first I thought I may have just been invited join the proceedings as a "student spectator", but when I realised that I was an award winner, "I was buzzing".
"I thought the event was definitely worth coming to, as it was very well organised!"
The annual celebratory awards are a chance to reward students from within all of BMet's A'level, apprenticeship, foundation learning, higher education and vocational courses.
The awarding categories included apprenticeships, accounts, business & law, championing diversity and inclusion, dentistry, digital, early years, English & maths, games design, health and social care, media, uniformed public services, science and sustainability.
Speaking of the student awards across BMet, Pat Carvalho, Principal and CEO of the college, said: "I am always extremely humbled by our students' achievements each year and take great pleasure in celebrating their achievements with our teaching and support teams.
"Outside of college, behind every student are parents/guardians and friends, who have been supporting and rooting for them and our awards ceremonies are a fantastic opportunity to thank them also.
"On behalf of BMet, I congratulate our students on their successes and wish them the very best for the future."
Find out more about us on our website or why not come along to one of our open days this Saturday – 25th June!