BMet Fellowship awarded to Salts Healthcare Manager
The manager of an Aston-based family manufacturing company has been officially rewarded for his impactful relationship with BMet students.
Lee Cattermole, the Learning and Development Manager at Salts Healthcare, received a Fellowship Award at the BMet HE Graduation Ceremony, held at the Royal Birmingham Conservatoire on 18 December 2019.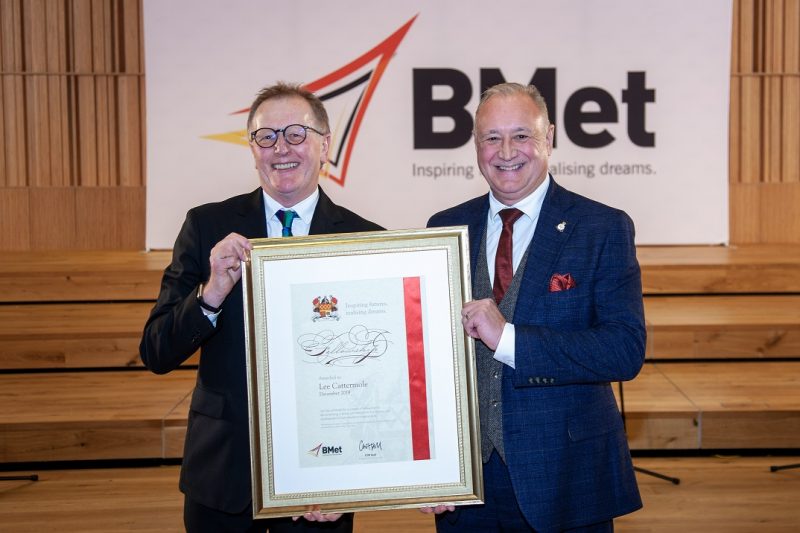 The award signifies Lee's strong and genuine commitment to the training and development of Salts Healthcare apprentices, as well as to BMet as a whole.
Lee's firmly held and practiced vision is to continually strive to challenge his apprentices to achieve the highest standards and to uphold the excellence that is expected by Salts Healthcare worldwide.
At the BMet HE Graduation Ceremony, Lee said:
"I feel extremely honoured and thankful to the college to have been recognised as making a significant difference in the lives of students. I love my job and find it extremely rewarding to help create opportunities and life chances in people's lives through education and training."
Over 200 students graduated from a number of higher level diplomas, foundation and full honours degree programmes at the event.