BMet engineering student officially recognised for Duke of Edinburgh Award at Buckingham Palace
A rising electrical engineering student at BMet was given a royal welcome at Buckingham Palace when he was celebrated for achieving a Gold Standard Duke of Edinburgh Award (DofE).
Charlie Stevens joined around one thousand other upstanding young people who were invited to the special Reception, held in the landmark gardens. It was held by the Earl of Wessex (Prince Edward), Trustee, for the Award.
Charlie started his DofE Award programme at his secondary school, where he achieved Bronze and Silver Awards. He completed the coveted set gaining his Gold level award, whilst studying an Electrical Engineering (Communication) Foundation Degree at BMet's James Watt College.
The Gold DofE is split into five sections: Volunteering, Physical, Skills, Expedition, and Residential. For Gold, participants need to complete 12 months of volunteering, a physical activity (for 6 or 12 months) and learn/improve a skill (for 6 or 12 months) – enabling people to choose which section they would prefer to complete over a longer duration.
In addition, a 3 night/4-day expedition is undertaken (in Snowdonia or the Lake District for example) and a shared activity with other people for 5 days/4 nights, as part of the residential section.
Speaking of his decision to get involved in the programme, Charlie said: "I could see the positive impact that the Award had on other people I knew, so this spurred me on to get involved. As I went along "my DofE journey, I really appreciated the different skills I was able to build up over the programme duration.
"The DofE Awards show you how to work individually, within a team and organise a range of activities for yourself. It also provides an opportunity to discuss a different experience with employers in an interview, potentially differentiating you from the other candidates.
"I think the DofE has certainly improved my confidence, especially as my group was asked to engage with parents from the year below to share our experience of the scheme."
The once in a lifetime event, included several stages set up throughout the Palace Gardens, where people including Louise Minchin, from BBC Breakfast, and Kelly Hoppen, from Dragons Den, gave speeches on their careers after completing their Gold Award.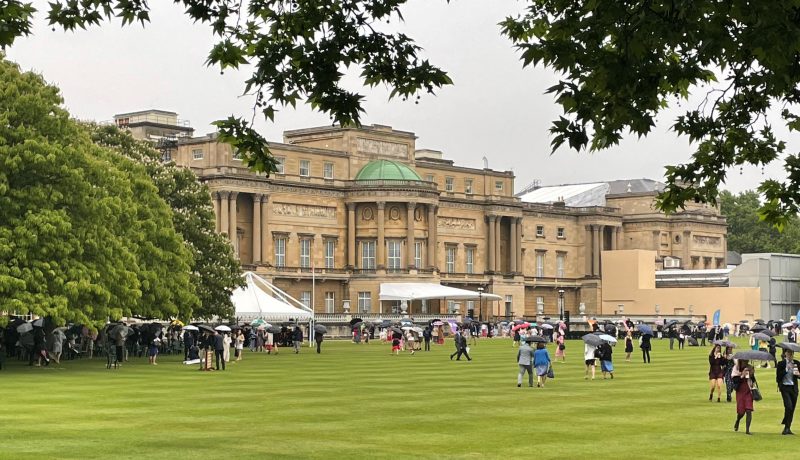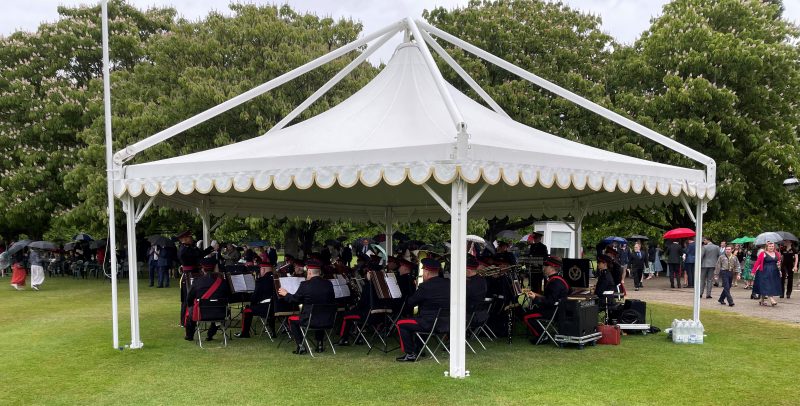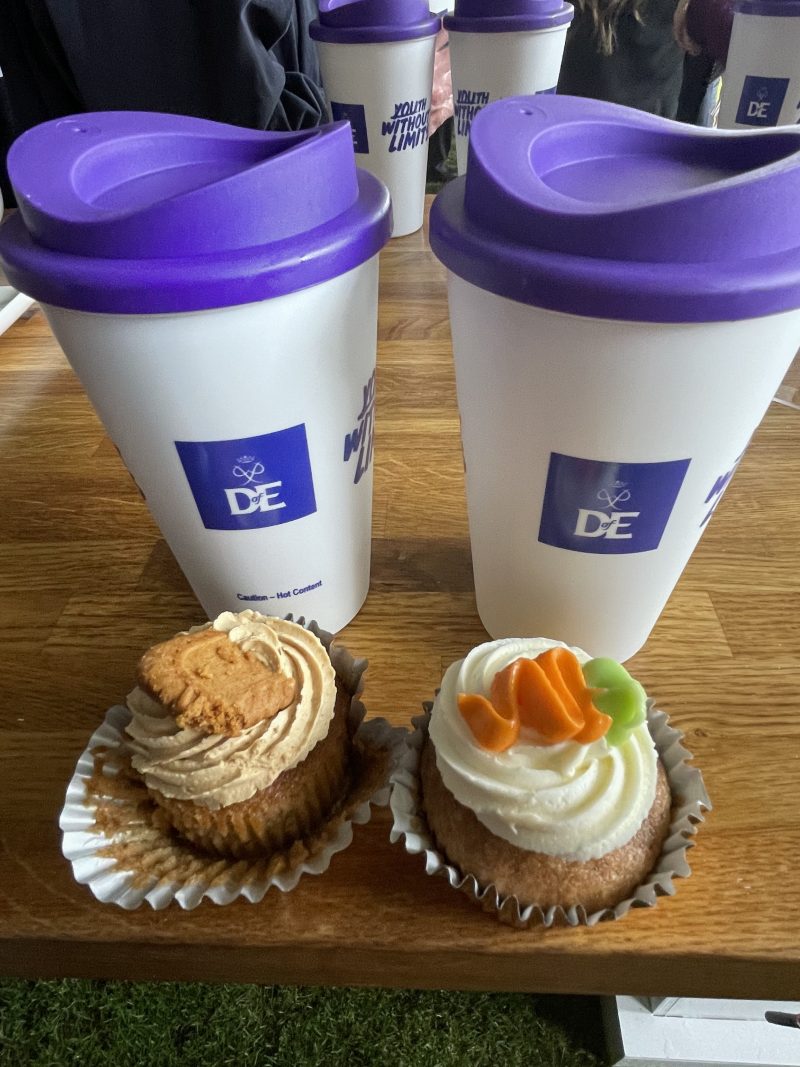 Charlie added: "I am so pleased to have achieved the three DofE awards, I think they are a good way to show employers you can commit to an activity and see it through.
"I had an excellent morning at Buckingham Palace and although the weather wasn't great with heavy raining, it certainly didn't ruin my time and chance to celebrate my success. The shelter in the tea tent too, was much needed, so we could continue enjoying the occasion despite getting wet!"
"There were many people in attendance, including those who achieved the award through COVID. The Earl of Wessex (Prince Edward), gave a short speech congratulating everyone, which is where the crowd was. We were also given a cupcake and some tea in a large marquee they set up across the lawn."
"My family is pleased with my achievement and it was also good to complete the award alongside some friends who started with me back in secondary school. My brother is currently working towards his Bronze award, so hopefully, he can take my Dad to Buckingham Palace if he achieves Gold as my Mum has reserved the spot with me!"
Ahmed Hussein, Department Manager for Engineering at BMet is very pleased with Charlie's success and recognition. He expressed: "All of our team are so proud of Charlie who is a very valued and respected student not only at the college, but in his community.
"It is great that Charlie also seems to have "the royal seal of approval!"
BMet also offers a range of extracurricular activities and opportunities, that are invaluable to employers and future careers. Please visit our website to see what we offer.