BMet art and design students gain enlightening live industry project
BMet art and design students' futures are shinning brighter after participating in an illuminating live "eco-friendly" industry project, with a leading local lighting business.
The level 2 and 3 creative learners, who are studying at BMet's Matthew Boulton College, seized the unique opportunity to gain invaluable experience with The Workshop Below, manufacturers of a range of bespoke products including bulbs, pendants and wall lights.
Business Partners and Directors, Shah Ashraf and Katie Green at the Birmingham-based company, partnered with college tutors, to devise an 11-week project. It enabled the talented scholars to work on real live briefs for creating lightning designs, using "organic forms and biomorphic themes."
The exciting, forward-thinking project began with an introduction to the business, a Q&A and a setting of the challenge by The Workshop Below's Shah and Katie in September.
Organised into two groups, 60 students were tasked with producing a solution to the company's business needs – to add natural, sustainable and contemporary urban designs to their variety of products.
Important factors common to product development such as adaptability, collections, materials, colours, different environments, trends, longevity and budgets needed to be considered for the task.
The bright sparks were also instructed to carry out consumer market research, trend forecasting for interiors and lighting design; followed by making mock-ups in 3D for their designs.
The student design briefs were specifically related to their course subject areas:
The art, design and media group focus was on using natural and "organic forms" to create various designs for lightening products. Among other things, they were tasked with experimenting with drawing, printed textiles, collage, photomontage, print and illustration techniques.
The second art and design group had a "Biomorphic'" theme. Their brief was to design an exciting and innovative lighting product, which took inspiration from previous student work. Samples and final 3D pieces were created using a range of man – made materials, such as wire, card and plastics.
From the original 60 students taking part, 13 were shortlisted by tutors and this week presented their finished designs to Shah and Katie, alongside their college tutors. The pitches were so successful, that all the designs will now be showcased with light fittings at The Workshop Below. Three students were also rewarded for going the extra mile with new lights from the business.
Speaking of their rewarding experiences the following students had this to say: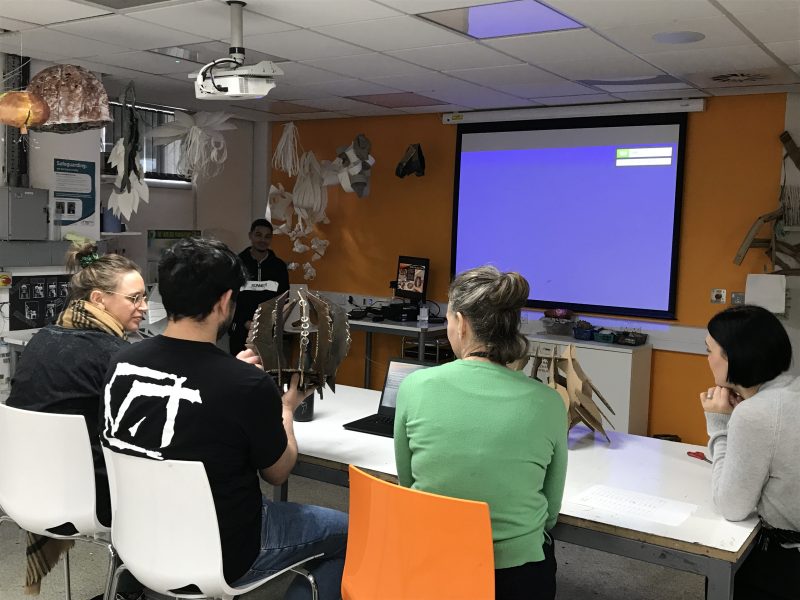 Yousef – "It is fantastic to have the unique opportunity to take part in this special project. I chose to highlight leaves to bring organic design forms to life.
"In the future, my aim is to study architecture at university, and this project has helped me to feel even more excited about reaching my goals."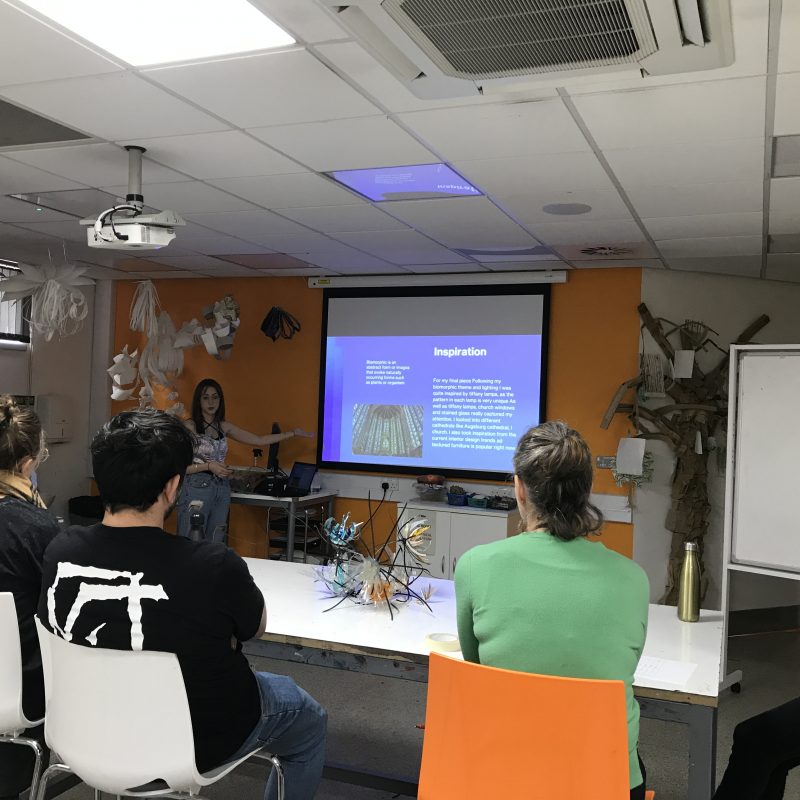 Jenna – "This experience really exceeded my expectations and helped me see how I can experiment creatively. I was able to develop different concepts and to open my mind to biomorphic art.
"I have gained many skills including pitching to clients, thinking outside of the box, evaluating and I now feel one step further to becoming an interior designer."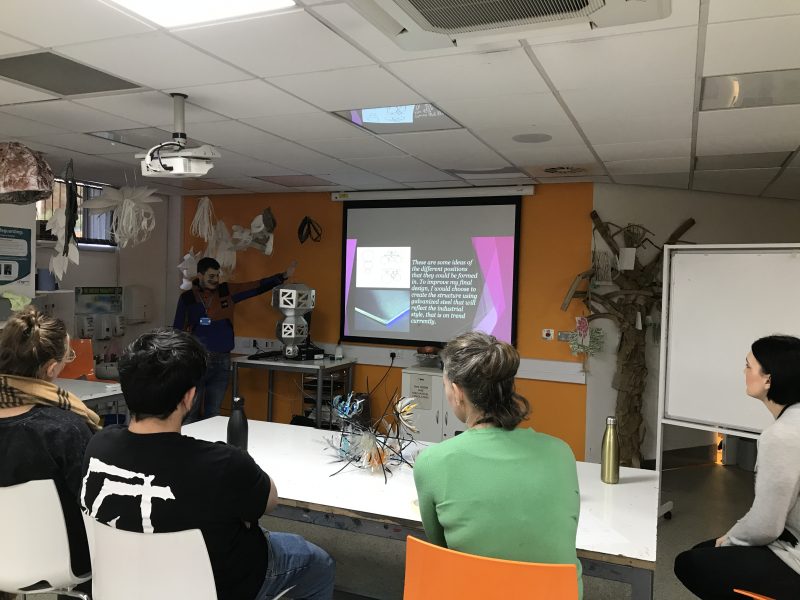 Thor – "Being part of this college, and this project in particular, has been phenomenal for me as a mature student and I feel more prepared to go to university.
"My designs were inspired by forests and fallen trees, which I feel really highlights the organic theme."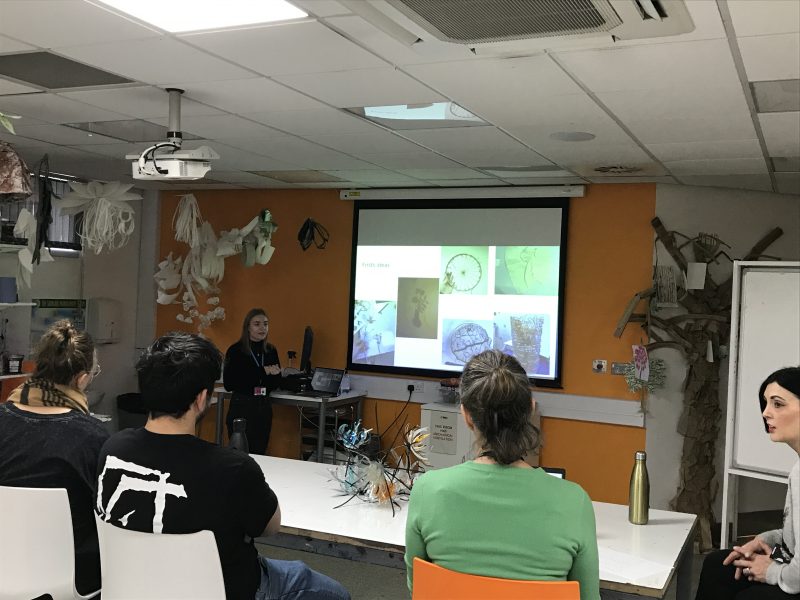 Vlada – "I have been able to explore art and design in a totally different way through this project and I appreciate the ways I was able to experiment using different techniques.
"I particularly love fine art, which I want to pursue in the future and am pleased that I was able to use it in my designs."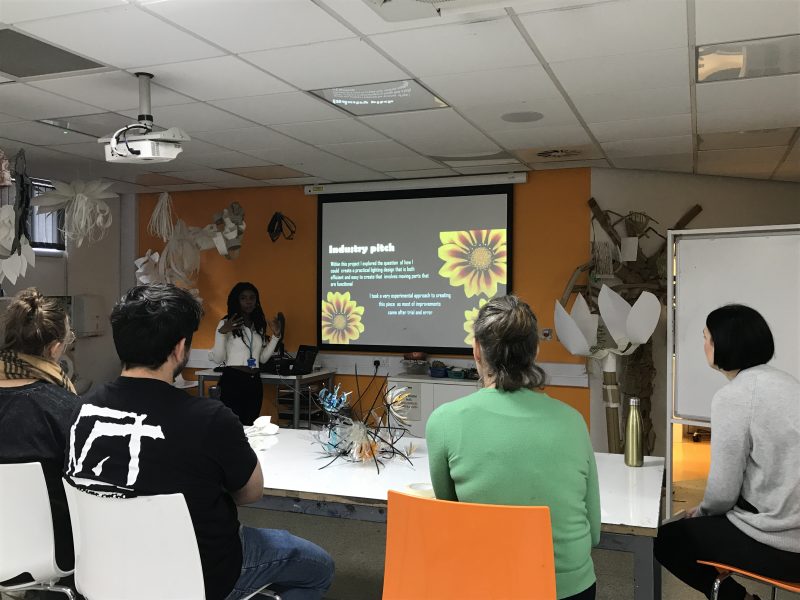 Jeitha – "I am so happy with what I achieved, which has been through trial and error. Biomorphic art is something new to me and after researching and working on it, I have now developed a passion for it.
"I particularly liked getting involved in painting and creating the physical structure for my design. My dream of being a product designer is even more exciting to me now."
In the project sessions, students were able to explore important techniques relevant to the industry, which aligns with the college's emphasis on learning key aptitudes for inspiring future careers.
Among other things, this included the students being able to turn their own organic form drawings and photographs into more abstract and individual pieces of work.
Nellie Davies, Director of Creative, Digital, Business & law, at Matthew Boulton College said: "This is the first time that our students have worked on a client brief for a leading lighting company and as a result have gained the knowledge and skills needed in the design industry."
Shah and Katie, at The Workshop Below, said: "We were so impressed with the level of talent and enthusiasm of the BMet students throughout the process, which exceeded our expectations.
"Not only did they consider the finished designs, but also the commercial element of their products. A high level of professionalism was continuously demonstrated."
BMet has a range of options available to art and design students, with an emphasis on encouraging them to progress onto university.
To find out more about BMet's exciting range of art and design courses, please visit our website:  https://www.bmet.ac.uk/our-courses/