Black History Month
October is the month for celebrating black history.  Our Student Enrichment team have put together just some of the fantastic contributions people of African and Caribbean descent have made to make today's society as we know it.
This year's theme for Black History month is "Proud To Be"
There has been so much in the media around racism, injustice and inequality and this has presented a challenging time for many black and brown people.
The theme for this year encourages us to focus on celebrating being black and brown and to proudly share your culture, heritage and contributions to society
The Enrichment team will be creating displays are providing various activities throughout the college for you all to get involved in so keep an eye out throughout October.
We have put together a series of interesting facts for you to acknowledge, click here to take a look.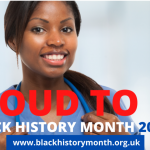 Here are some historic people who have contributed to society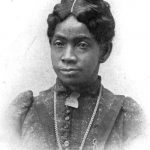 Received a patent on April 26, 1892 for a device which would help to neatly iron clothing. This device, the predecessor to our modern ironing board was made of a narrow wooden board, with collapsible legs and a padded cover and was specifically designed for the fitted clothing worn during that time period.
Prior to her inventions, people were forced to resort to simply using a table or being creative in laying a plank of wood across two chairs or small tables.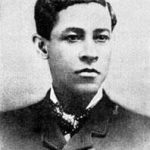 Walter was born in 1890 in Philadelphia, Pennsylvania. He died in January 1973 from a heart attack. He was a famous African-American inventor who changed the way women look at their hair.
He received a patent for the hot comb on December 21, 1920. Sammons said he designed the hot comb to get the "nappy" out of hair. His invention continues to improve women's hair today.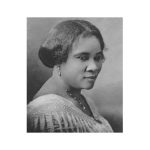 The first hairbrush with synthetic bristles was invented by her in 1898. Although now used routinely by all women, it was originally invented to help control the difficult Afro type hair.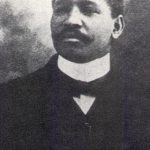 African-American, who was born in 1860, patented a new and useful improvement in dustpans.
Very little is known about the background and life of Lloyd Ray, but it is clear that he had the ability to think outside of the box to solve problems. In this case, the problem was twofold – cleaning became a very dirty activity if you had to slave away on your hands and knees. And also, it was difficult to manage and collect the actual dirt.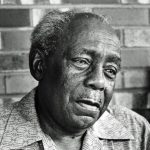 Thomas of Kalamazoo, Michigan, patented a new type of mop (U.S. patent #499,402) on June 11, 1893.
Stewart had invented a clamping mop that could wring the water out of itself by the use of a lever.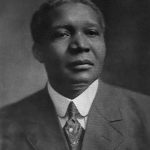 An early patent for a clothes dryer (U.S. patent #476,416) was received by George T. Sampson on June 7, 1892. George Samson also patented a sled propeller (U.S. patent #312,388) on February 17, 1885.
George Samson wrote in his patent: "My invention relates to improvements in clothes-driers. The object of my invention is to suspend clothing in close relation to a stove by means of frames so constructed that they can be readily placed in proper position and put aside when not required for use."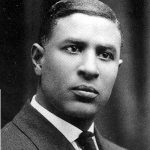 In John Lee Love's invention, the pencil is put into the opening of the sharpener and rotated by hand. It was designed so that the shavings would stay inside the sharpener. It is interesting to note that the patent drawing depicts the Love Sharpener as being quite plain. John Lee Love wrote that it could also be designed in a very ornate fashion and that his pencil sharpener could also be used as a desk ornament or paperweight.
Love's pencil sharpener was patented on November 23, 1897 (U.S. Patent # 594,114).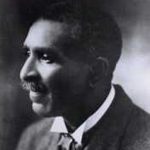 William Purvis of Philadelphia invented and patented improvements to the fountain pen in 1890. William Purvis made several improvements to the fountain pen in order to make a "more durable, inexpensive, and better pen to carry in the pocket." Purvis used an elastic tube between the pen nib and the ink reservoir that used a suction action to return any excess ink to the ink reservoir, reducing ink spills and increasing the longevity of the ink. Fountain pens were first patented as early as 1809.
On July 25, 1916, Garrett Morgan made national news for using a gas mask he invented to rescue 32 men trapped during an explosion in an underground tunnel located 250 feet beneath Lake Erie.
Morgan and a team of volunteers had donned the new "gas masks" and went to the rescue. Afterward, Morgan's company received requests from fire departments around the country who wished to purchase the new masks.
While other inventors had experimented with, marketed and even patented traffic signals, Morgan was one of the first to apply for and acquire a U.S. patent for an inexpensive way to produce a traffic signal. The patent was granted on November 20, 1923. Morgan also had his invention patented in Great Britain and Canada.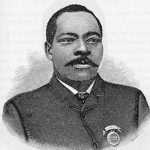 Granville Tailer Woods (April 23, 1856 – January 30, 1910) was an American inventor who held more than 50 patents.[1] He is also the first American of African ancestry to be a mechanical and electrical engineer after the Civil War.[2] Self-taught, he concentrated most of his work on trains and streetcars. One of his notable inventions was the Multiplex Telegraph, a device that sent messages between train stations and moving trains. His work assured a safer and better public transportation system for the cities of the United States.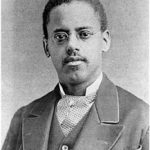 By passing electricity into the light bulb, Edison had been able to cause the glowing bright light to emanate within a room. Before this the majority of lighting was provided either through candle lights or through gas lamps or even kerosene lanterns. Maxim drastically desired to improve on Edison's light bulb and focused on the main weakness of Edison's bulb – their brief life span (typically only a few days.) Latimer set to make a longer lasting light bulb.
Lewis Latimer developed a way of encasing the filament within a cardboard envelope which prevented the carbon from breaking up and therefore provided a much longer life to the light bulb. This made the light bulbs less expensive and more efficient. This also made it possible for electric lighting to be installed within homes and all through the streets.