Environmental Technician Training Course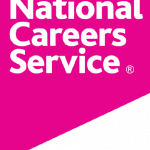 Want to work on HS2?
Take part in a free Environmental Technician Training course and you are one step closer.
This course is FREE – no cost to you!!!!
On successful completion of this course you are guaranteed an interview for 9 available jobs.
This 12 day course at James Watt College equips you with the correct and up to date knowledge to work successfully as an Environmental Technician.
Environmental Technician short training course includes:
Introduction to construction environmental management plans
Environmental awareness
Site inspections – bad and good practice
Incidents and corrective actions – solutions/mitigation
Compliance with on-site procedures
Undertake monitoring activities for water quality, dust/air quality, noise/vibration, waste
Collect and prepare samples for laboratory analysis
Management of data and analysis with interpretation
Reporting results
Interview preparation.
This course is a City & Guilds qualification.  On completion you will undertake the Construction Scheme Certification Scheme test.
Certificated training on the Site Environmental Awareness Training scheme
Completion of this test will allow you to hold a CSCS card.
This includes:
Why the environment is important -environmental sustainability and how construction impacts the environment
Ecology
Environmental management systems
Legal compliance – legislation, best-practice methods on-site to minimise environmental impact and make improvements where possible
How to be a good neighbour.
As part of the course you will be required to take a drugs and alcohol test.
As the role available at the end of the course involves travel across various sites, you will need to be able to drive and your own vehicle.
If you are interested, please call National Careers Service on 0800 100 900  and quote Environmental Technician.