Graduation ceremony showcases and rewards high-level talent at BMet
University level students from BMet were thrilled to graduate this week, at a ceremony recognising their hard work and achievements.
This year students from 2020 and 2021 were joined by their friends and family at the Royal Birmingham Conservatoire at a socially distanced event.
Keynote speaker Deirdre LaBassire, a governance specialist with 20 years' experience in legal and regulatory environments, gave a rousing and inspirational speech to the graduates and their guests.
"We couldn't have asked for a more inspirational person to deliver our keynote address this year," said BMet Vice Principal for External Development, Suzie Branch-Haddow. "Deidre's passion for the future and for us all playing our role in the world, to always be vocal (however daunting that may be) and to be part of our community was nothing short of spectacular."
The graduation ceremony was also a chance to celebrate student success from across the college.
Awards were given to students past and present who have demonstrated hard work and determination, all of whom received enthusiastic applause.
Here is what some of the award winners had to say: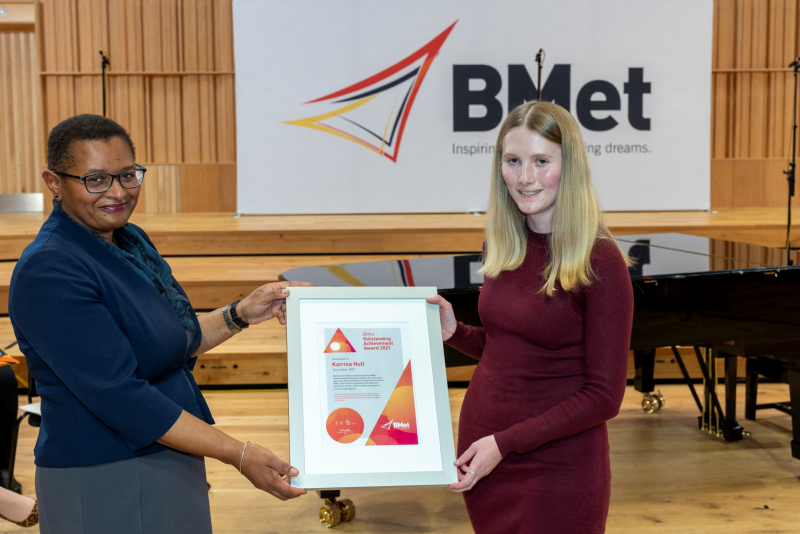 Katrina, the recipient of the HE Outstanding Achievement Award said: "I feel really happy to have been invited to this amazing ceremony and to be presented with my award.
"To know that my hard work has paid off and even when studying during challenging times, makes it all the more worthwhile!"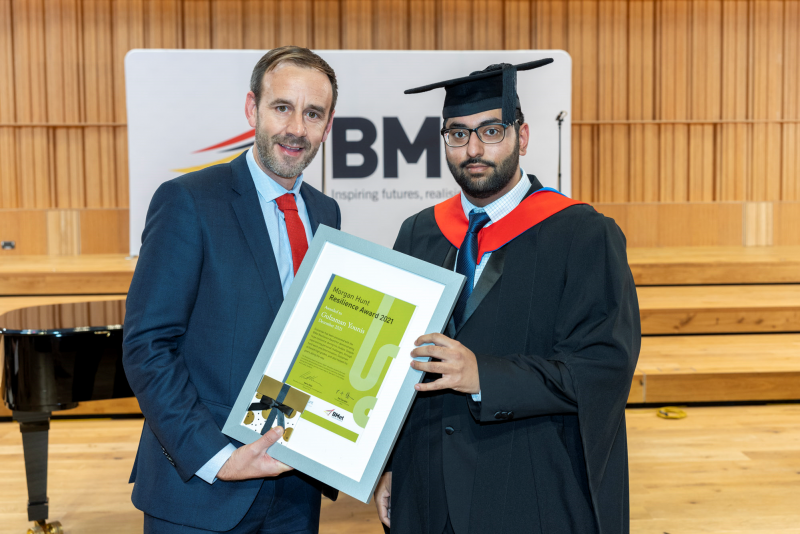 Gulzaman, the Resilience Award winner, who achieved a Higher National Diploma in Art and Design, said: "It is reassuring for me to win this award, as I can lack of confidence.
"With the support I have received at BMet and now receiving this award, I believe that good opportunities are possible for me!"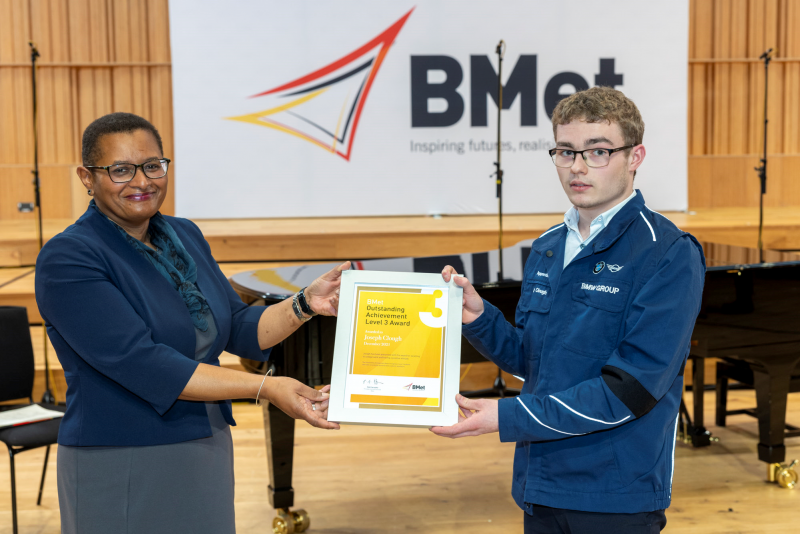 Joseph, who is studying a Level 3 Apprenticeship in Advanced Manufacturing Engineering, said: "Receiving this award, has given me a huge boost in my confidence.
"I am truly thankful for the support that the college has given to me and I am looking forward to progressing in my career."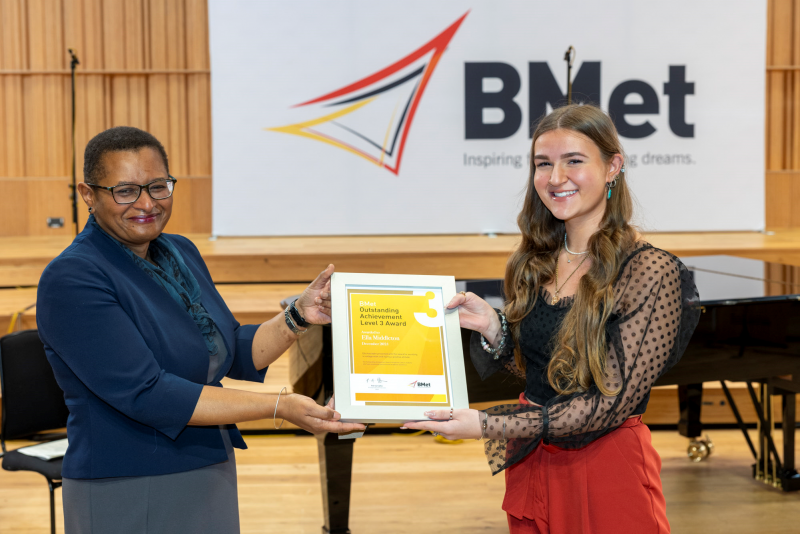 Ella, who is studying a Level 3 Extended Diploma in Creative Practice (Art and Design) at Sutton Coldfield College, said: "I feel so very grateful to be at this ceremony and to be a recipient of this award.
"My next step is to study at Birmingham City University and I now feel even more confident about getting there!"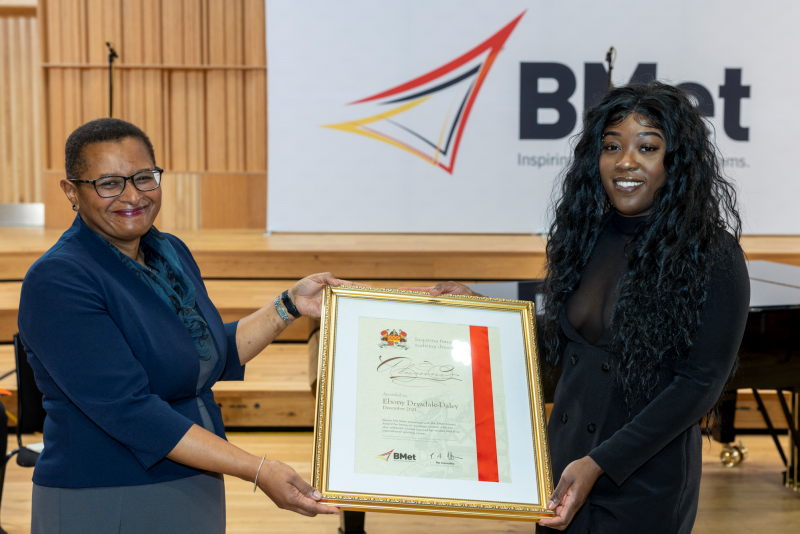 Ebony a BMet Alumni Award winner, who studied an Extended Diploma in Sports Science at Sutton Coldfield College said: "It now seems like a positive full circle moment, where all my goals, dreams and achievements are truly being recognised."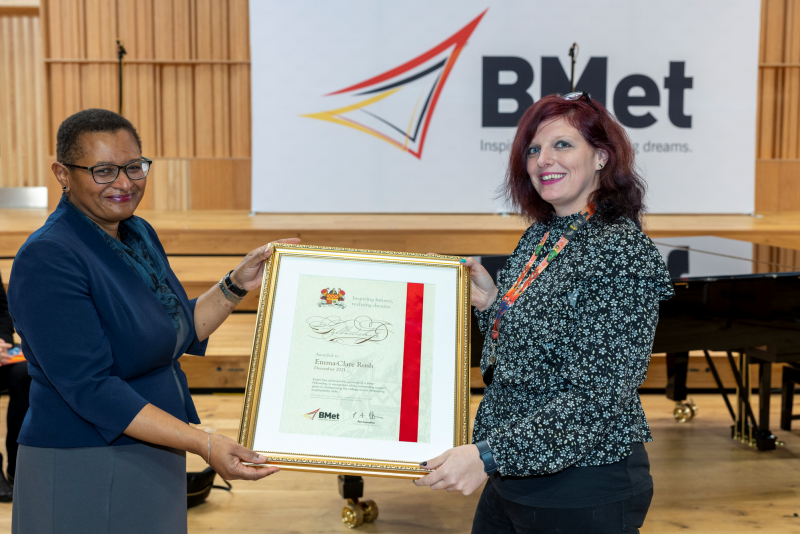 Emma-Clare Rush, Human Resources Manager at Mobile Fun Limited, who won a BMet Fellowship award, said: "It has been an honour to be recognised as deserving of a fellowship award.
"It is always rewarding personally and professionally working with BMet. Together we continue to look at ways of offering apprenticeship and further education opportunities to the local community."
To our graduates and our award winners' congratulations again from all of us at BMet!